Flocktoberfest 2019
The World's Greatest
Waterfowl Hunting Expo & Huge Sale
Scheduled Events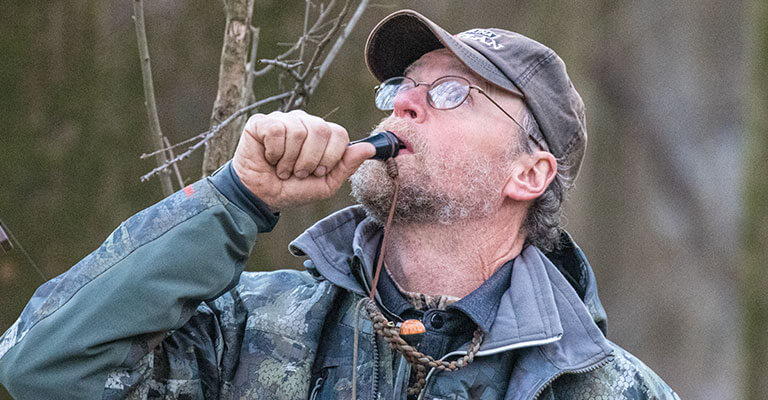 Watch the best callers compete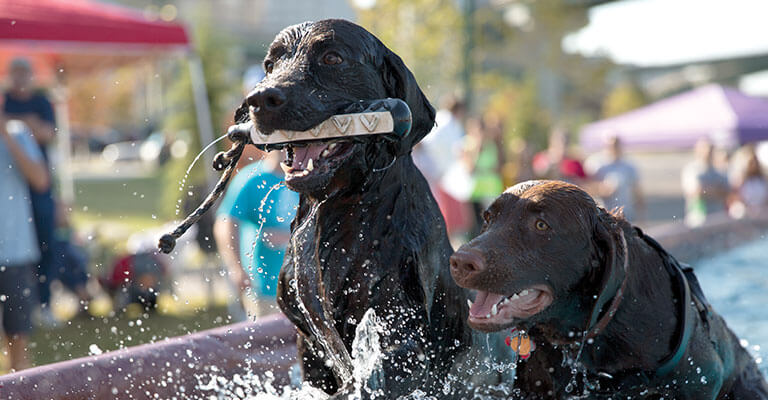 See the super retriever series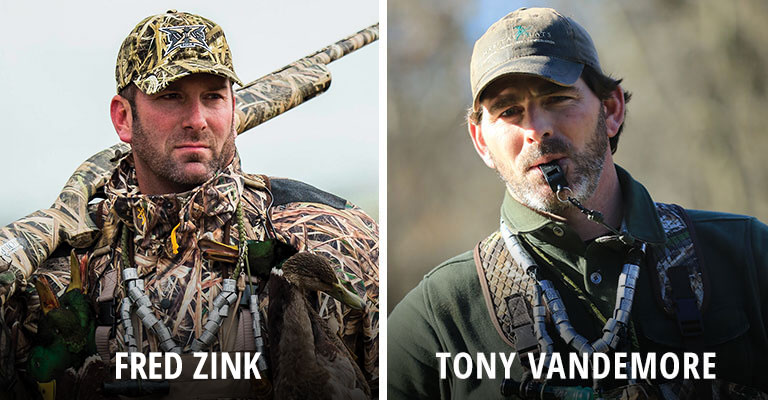 Meet Waterfowl Experts
National & Regional Calling
Championship
Oct. 12' 8am–4pm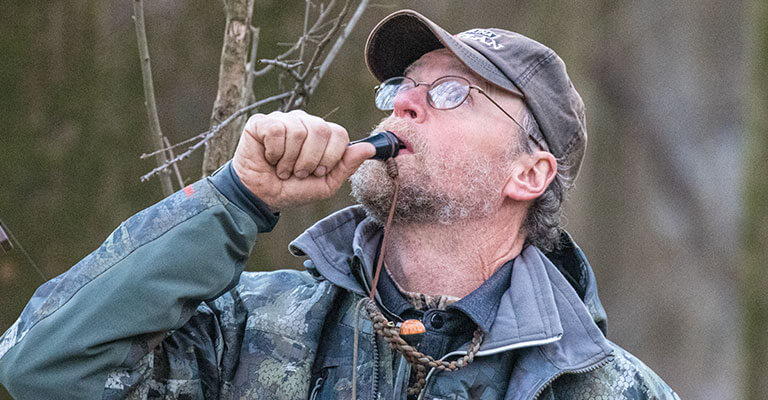 Jim Ronquest
Emcee for This Year's Calling contest!
JUNIOR
CALLING CONTEST
8am
13 yrs. & Under
$25 Entry Fee
INTERMEDIATE
CALLING CONTEST
10am
13 yrs. & Under
$25 Entry Fee

REGIONAL QUALIFIER
1:30pm
$40 Entry Fee
Winner receives FREE entry into the Big Cypress National Championship Open
5TH ANNUAL
BIG CYPRESS CHAMPIONSHIP
Approximately 3pm
Immediately following Ducks Unlimited Regional Qualifier
17 yrs. & Older
$60 Entry Fee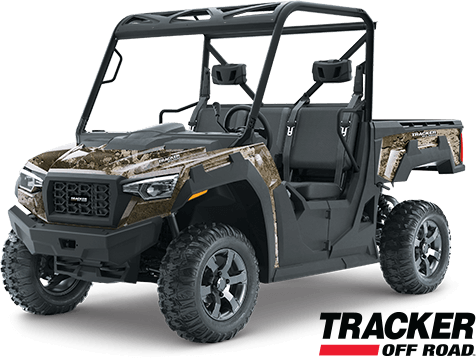 Over $20'000 in cash and prizes!
Payout through 5 places.
Championship winner will receive a TRACKER OFF ROAD™ 800SX and 1–night stay at Big Cypress Lodge–
$12'000 Value!
Register on-site.
See Amazing Jumps Performed By Top Sporting Dogs
Oct. 12 & 13' 9am–4pm
Amateurs and Juniors $25 entry for both days. All others $25 per wave. Register online at huntsecretary.com Plus' bring your dog for a fun jump!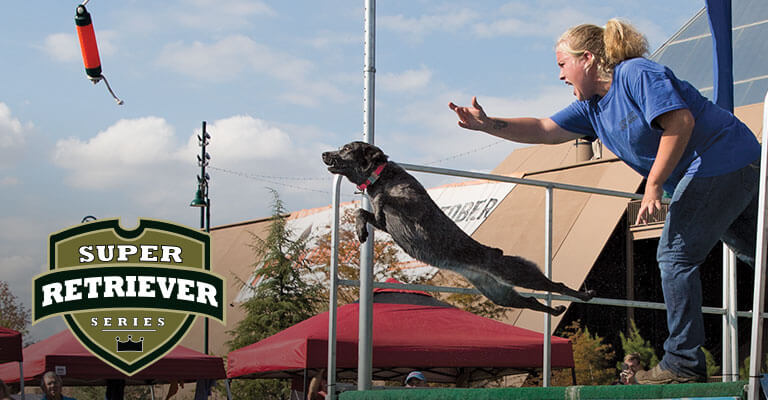 Hourly Drawings
Oct. 12 & 13' 10am–6pm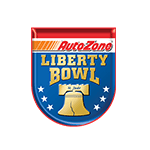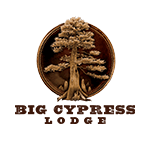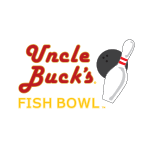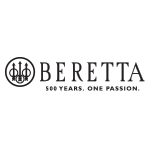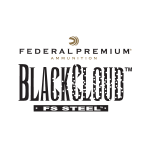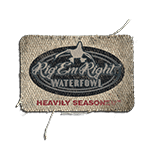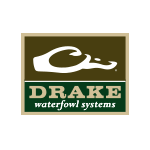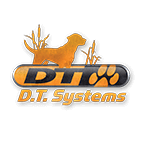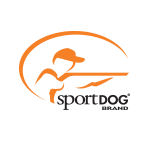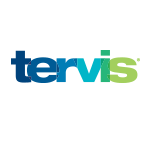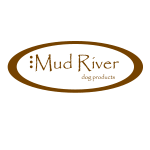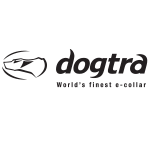 Thank you to our sponsors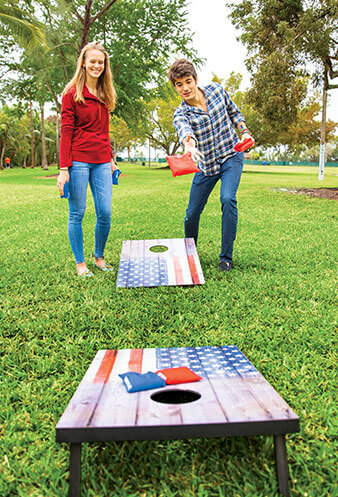 2019 Flocktoberfest Cornhole Tournament
Oct. 12' 9am–3pm
Presented by

Enjoy a friendly competition!
2-person team; single-elimination format. 50-team limit. $20 entry fee. Entry deadline: Oct. 9 NOON To register' e-mail: cornholetournament@wildsports.com
Cornhole Tournament Rules
Awards
Winner: Competition Cornhole game set' $500 Cash' 1 night stay at Big Cypress Lodge' Bowling and Dinner for 2 at Uncle Buck's Fish Bowl (up to $40)
2nd: $200 Bass Pro Shops Gift Card
3rd: $100 Bass Pro Shops Gift Card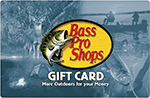 Enjoy music inside the Pyramid
Oct. 12' 10am–7pm
GrassFire bluegrass band
10am–1:30pm
the River Bluff Clan
3:30-7pm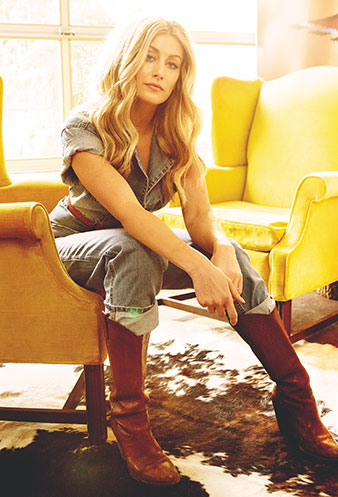 Music by Rebel Engine Recording Artist
Stephanie Quayle
2–3pm
ADVICE FROM THE EXPERTS
Oct. 12 & 13' 10–5pm
Appearances subject to change.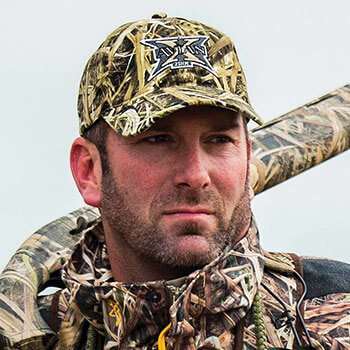 Fred Zink
Founder of Zinks Calls
"Cutting Edge Waterflowling Techniques"
Oct. 12' 10:30am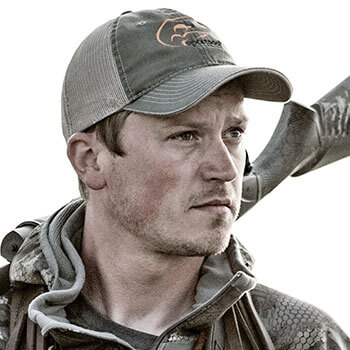 Josh Miller
SportDOG Brand & Owner of River Stone Kennels
"Fundamentals of Training"
(Demos outside the North entrance)
Oct. 12' 11:30am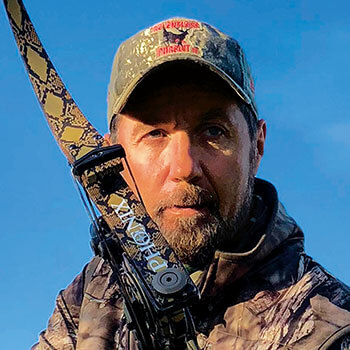 Tim Wells
Host of "Relentless Pursuit" TV Show
"Q & A"
Oct. 12' 4:00pm
Oct. 13' 12:30pm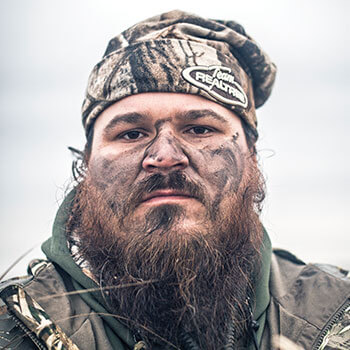 Justin Martin
Duck Commander
"Meet & Greet"
Oct. 12' 3:00pm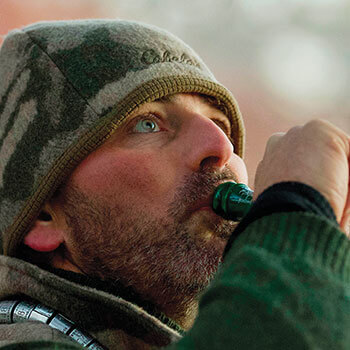 Tony Vandemore
Waterfowl Ambassador and Owner of Habitat Flats
"Q & A"
Oct. 12' 1:30pm
Oct. 13' 3:00pm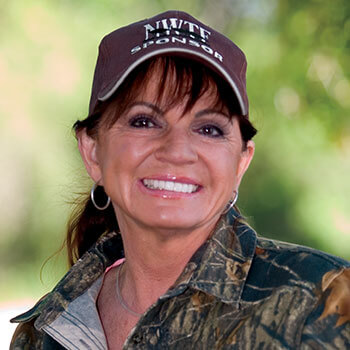 Brenda Valentine
Bass Pro Shops/Cabela's Hunting Ambassador
"Tips for Staying Warm and Surviving the Elements During Winter Hunts"
Oct. 12' 12:30pm
Oct. 13' 1:30pm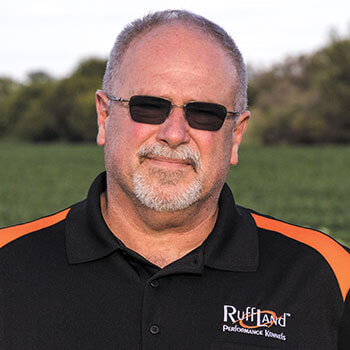 Rick Noble
Ruffland Performance Kennels
"Kennel Safety"
Oct. 12' 5:00pm
Oct. 13' 4:00pm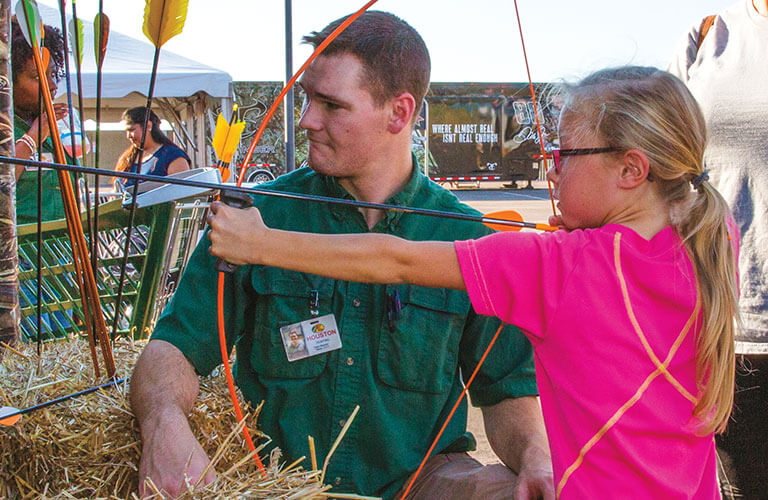 FREE

KIDS' ACTIVITIES
Oct. 13' Noon–4pm
Free

archery Range
Free

Catch and Release Pond
and more!