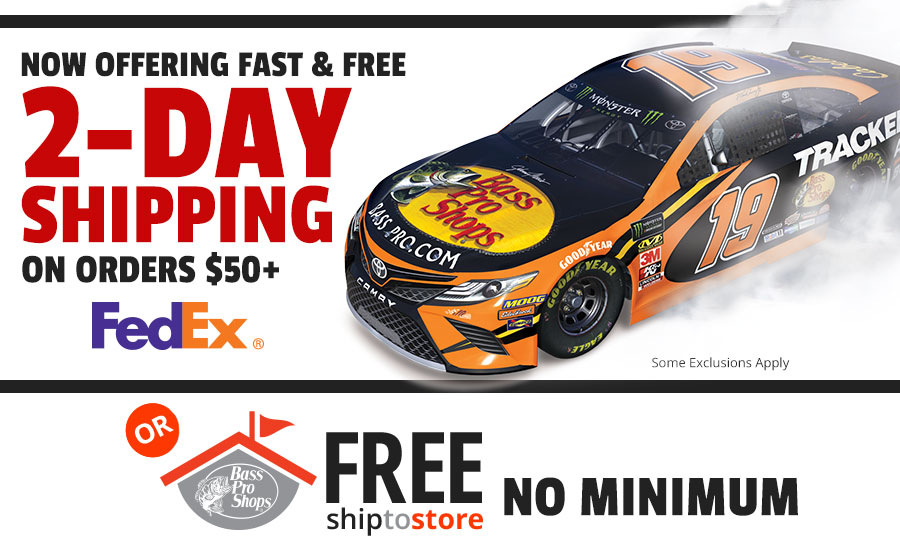 Free Shipping:
FREE 2 Day delivery on $50 minimum qualifying merchandise purchase.
Valid for U.S. deliverable addresses only.
Oversized and additional fees may apply.
This offer has no cash value and is not transferable.
Offer cannot be used on prior purchases.
Limited time only.
To qualify for FREE Guaranteed Express (2 Day Shipping):
Orders must be placed before 3:00 pm ET (orders after this time will add 1 day to processing).
Orders with qualifying merchandise will upgrade to free 2 Day shipping.
Orders with non-qualifying merchandise will result in your order shipping free Standard.