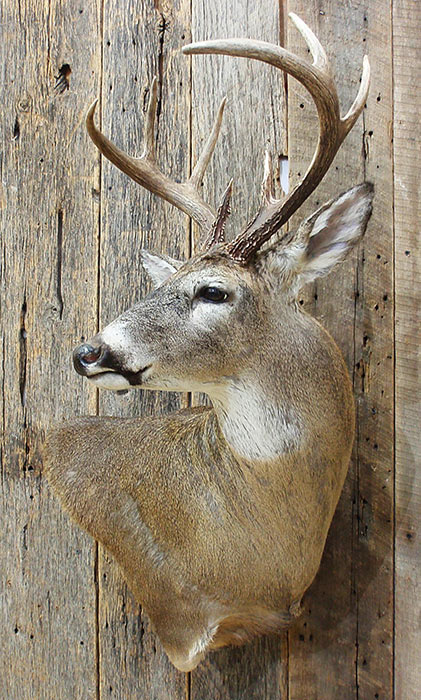 Wildlife
Creations
Taxidermy
We are proud to have our lifelike reproductions featured in businesses, trophy rooms and museums around the world!
It's the catch or hunt you've always dreamed of on a day you'll never forget. Why not preserve the memory forever with a wildlife replica from Wildlife Creations? Our professional artists and taxidermists produce replicas and lifelike game mounts in meticulous detail and vibrant color.
Besides fish replicas, taxidermy fish and game mounts, we also offer upland bird taxidermy, game heads, deer head mounts, and exotic mounts. Plus, Wildlife Creations can design entire outdoor scenes for your home, office or place of business, creating an ambience unlike any other.
Let us help you capture that memory. Because your once-in-a-lifetime moment deserves more than just a snapshot.
Wildlife Creations Taxidermy is located just south of the Bass Pro Shops® Outdoor World store on South Campbell Avenue in the Bass Pro Shops® Catalog Outlet.
Address:
Bass Pro Shops® Wildlife Creations Champion Taxidermy Studio
2011 S. Campbell Ave.
Springfield, MO 65807-2849

Phone:
1-800-362-2272
Monday – Friday 8am-4pm Central Time
After hours pickup/drop off available during Outlet store hours
Email:
taxidermy@basspro.com
Wildlife Creations Gallery