Seeking Adventurous Coverage?
Nobody understands your passion for the outdoors like Bass Pro Shops and Cabela's, and nobody protects your investments like Progressive. That's why we teamed up with Progressive to offer you reliable, convenient and affordable insurance solutions for the vehicles that get you there.
Worry less and do more in the great outdoors.
Join the 33 million people who trust Progressive to insure their ATV's, UTV's, boats and more.*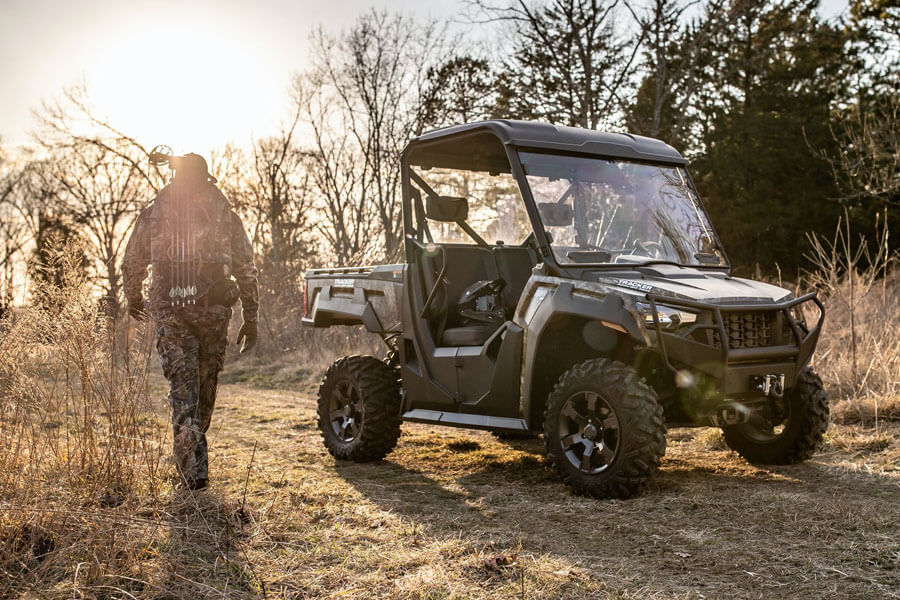 ATV & UTV
Protect your four-wheeler with Progressive! They'll automatically include $3,000 of coverage with Comprehensive and Collision to pay for upgrades, customizations, equipment, and accessories.
Boat
Coverage starts at $100** a year. You can also purchase optional Total Loss Replacement, Sign & Glide® On-Water Towing, and Propulsion Plus® mechanical breakdown coverage.
Coverages at a Glance
Liability insurance from Progressive will cover you for injuries that you cause to someone else or damages to their vehicle or property, up to the limits of your policy. Legal costs are also covered if you're sued.
Uninsured/Underinsured protection is available to cover you and your passengers if you're injured by another driver or rider without insurance (or enough insurance).
Comprehensive coverage with Progressive will pay to replace or repair your vehicle if stolen, vandalized, or damaged due to fire, hitting an animal, or an act of nature. Collision covers damage to your vehicle if you're in an accident with another vehicle or object.