THE LEICA SPORT OPTICS® EXPERIENCE
November 28–December 5, 2021
VISIT THE FACTORY IN WETZLAR AND TAKE IN A TRADITIONAL
EUROPEAN HUNT
Ernest Leitz founded what was to become Leica in 1849 and the tradition of European optics manufacturers is well documented. With history that goes back generations, their methods of how they produce optics the way they do is still very much a secret. So here's your chance to step inside one of the most-modern optics factories in the world and get a first-hand glimpse at what they do. Plus, because Leica invented the very-first 35MM first camera in 1913 in Wetzlar, on this Experience, you'll have the opportunity to stand and have your photo taken in the exact same as spot as the first photo from that camera was taken. This Experience is very much about the history and the tradition of Wetzlar, so you'll also enjoy a few days of professionally guided, traditional hunting for both roe deer and wild boars. When you're not hunting, there's plenty to explore, and this trip is taking place right during the Chirstkindlmarkt season. These outdoor markets are truly a sight to see and the perfect way to ensure you get into the Christmas spirit. And perhaps when you didn't think it could get any better, it does. You'll have a choice of a pair of customized Geovid or Noctivid 10x42 binoculars. This truly is a unique Experience, once that touches on all aspects of what makes this program special. Don't wait to book, as we don't expect these spots to last long.
YOUR EXPERIENCE INCLUDES:
1 pair of Leica Sport Optics 10x42 Geovid or Noctivid binoculars
Exclusive behind-the-scenes tour of the Leica Sport Optics factory in Wetzlar, Germany and also city tours of Wetzlar – the "Optics Capital of the World"
Visits to the Christmas markets
3 days of professionally guided roe deer and wild boar hunting with access to private hunting ground
Visit to the world-class shooting cinema
On-site ground transfers and guided tours of historic Wetzlar and local attractions
6 nights' accommodations in historic Wetzlar, Germany
All meals and beverages while on-site
Round-trip ground transfer to/from Frankfurt, Germany
Dedicated CLUB host and professional photographer
Complimentary medical evacuation, rescue and security extraction from Ripcord. To upgrade to comprehensive travel insurance click here.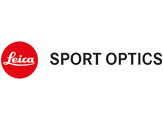 $6,500 per person
$1,000 per observer
Registration Closed
---
Available exclusively to Bass Pro Shops and Cabela's CLUB Members.
RESERVE YOUR ADVENTURE TODAY.
BASS PRO SHOPS AND CABELA'S CLUB
Available exclusively to Bass Pro Shops and Cabela's CLUB Members.
RESERVE YOUR SPOT TODAY. CALL 1.833.SIG.EVNT
MONDAY-FRIDAY: 7:00a.m. - 5:00p.m. (MDT)

©1996-2020 Cabela's Inc. All Rights Reserved. Please read Cabela's Privacy Policy and Legal Notices.