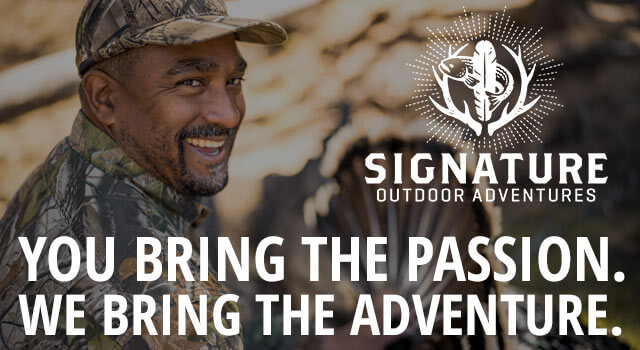 Whether you're venturing out for the first time or taking years of experience with you on the trip of a lifetime, we're giving you exclusive access to one-of-a-kind hunting and fishing experiences all around the world.
RESERVE YOUR ADVENTURE OR EXPERIENCE | 1.833.SIG.EVNT
YOU'LL NEVER LOOK AT THE WORD, "VACATION" THE SAME WAY AGAIN.
From white-tail hunts in Canada to saltwater fishing in Costa Rica, we make reality of what otherwise would have been unimaginable.

Led by a seasoned host and the world's most prestigious outfitters, we take care of the details, even having a photographer document your trip for you. We've secured prime dates and the very best accommodations by tirelessly vetting out the best of the best.
---
2022 ADVENTURES
Click on the categories below to view trips.
*Limited availability due to event rolled from 2021
TESTIMONIALS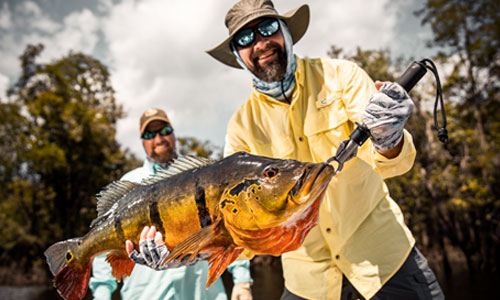 "We could not have asked for a better first trip to the Amazon. Our CLUB Host, Josh, was just the best and he covered every aspect and detail pre, during and post trip. Him and the photographer, David, were great guys to hang out with and share the trip with. All in all, the fishing, food, other anglers, and the entire experience were phenomenal."
– Alex W. and Brad T. | Brazil Peacock Bass SOA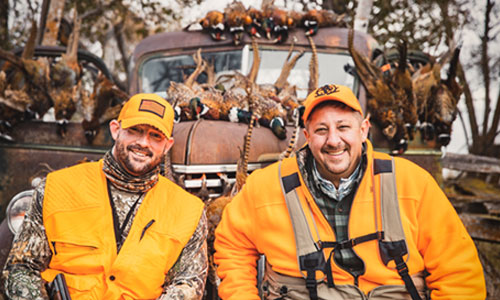 "This trip delivered on everything I expected. The R&R staff was very polite and attentive to all our needs, and delivered on all that was requested. The pheasant hunting was unbelievable and spending time in such a comfortable lodge with other like-minded outdoorsmen made for an unforgettable trip. I can't say enough positive about Jordan and the CLUB. They were very professional, attentive and accommodating in every aspect. True ambassadors for the brand and their passionate commitment is invaluable."
– Scott K. | South Dakota Pheasant SOA
BASS PRO SHOPS AND CABELA'S CLUB
Available exclusively to Bass Pro Shops and Cabela's CLUB Members.
RESERVE YOUR SPOT TODAY. CALL 1.833.SIG.EVNT
MONDAY-FRIDAY: 7:00a.m. - 5:00p.m. (MDT)

©1996-2020 Cabela's Inc. All Rights Reserved. Please read Cabela's Privacy Policy and Legal Notices.