Ray helped make dreams come
true for many !
It fills my heart with joy and deep gratitude to remember a very special friend in my life, Ray Scott. Ray, the founder of the Bass Angler Sportsmen's Society, B.A.S.S., and the father of modern-day bass fishing, passed away peacefully in his sleep of natural causes on Mother's Day evening May 8th.
Ray was a true daydreamer and a bigger-than-life character ! He was like the Barnum and Bailey of the fishing world — a tremendous promoter of the sport ! The original pioneer of professional bass fishing tournament competitions, Ray almost singlehandedly re-energized the entire fishing and boating industry and introduced millions of anglers to the joys of the great sport of fishing along the way.
Ray Scott opened the doors that created many wonderful, life-changing opportunities for me and countless others and I thank God for bringing me to know him !
I was 22 years old when I first met Ray while competing in his All American National B.A.S.S. Tournament on Table Rock Lake in 1970. There can be no doubt that if I had not fished in that tournament, Bass Pro Shops would never have come to be. I don't know what I would have done in my life, but I do know it would not have been near as much fun and gratifying as having the opportunity of spending a lifetime being so closely connected to the great sport of fishing. Like many others, I am forever grateful to Ray Scott !
Competing on the B.A.S.S. pro tour for the first five years Bass Pro Shops was in business were some of the happiest times of my life ! Besides the fun, competing on Ray's Tournament Trail helped us stay very close to our customers and kept us abreast of the latest trends in fishing and advancements in gear.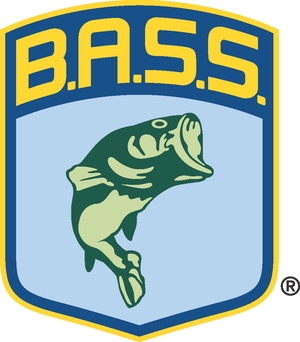 A remarkable visionary, Ray was well ahead of his time in advocating for fisheries conservation and boating safety. Far beyond having a positive impact on the fishing and boating industries and conservation, Ray helped spread true joy and happiness to millions of anglers of all ages and from all walks of life around the world.
There can be no doubt; however, that what always mattered the most to Ray was his faith and his family; his bride of 36 years Susan and their sons Big Wilson, Little Wilson, Steve and their daughter Jennifer, 10 grandchildren and 3 great grandchildren.
Through his big smile and positive attitude, Ray always provided genuine positive inspiration to all around him. He was one of the kindest grand gentlemen ever and a bigger-than-life character ! May God continue to bless Ray Scott and the Scott family. We love you Ray, and are proud to join generations of anglers around the world who are forever grateful to our steadfast fishing friend !
Scrapbook of Happy Memories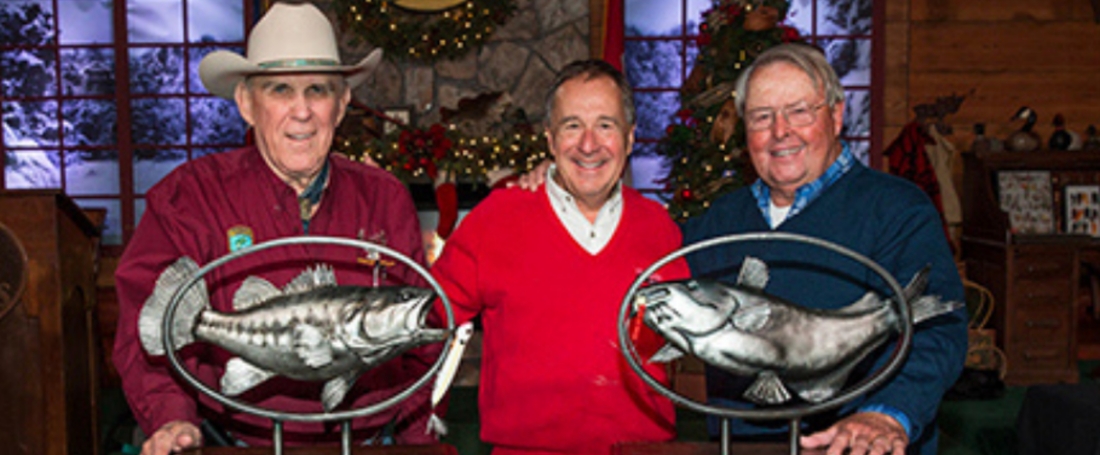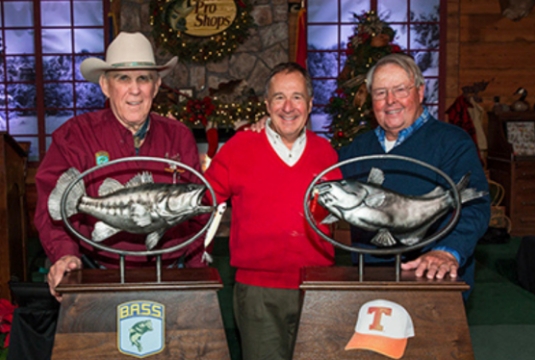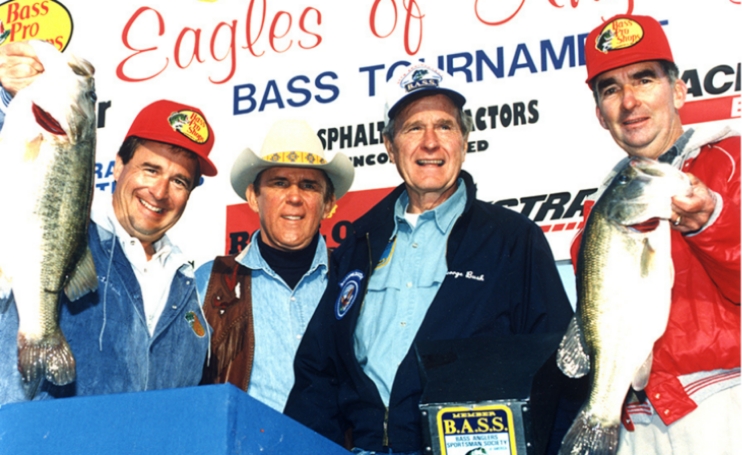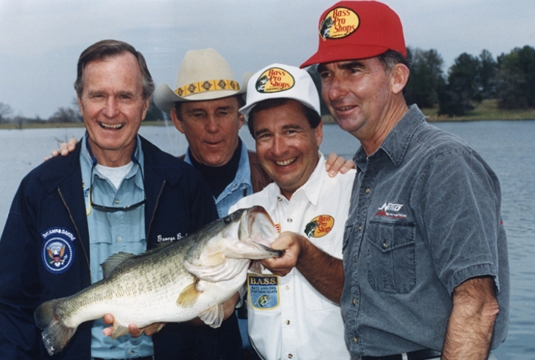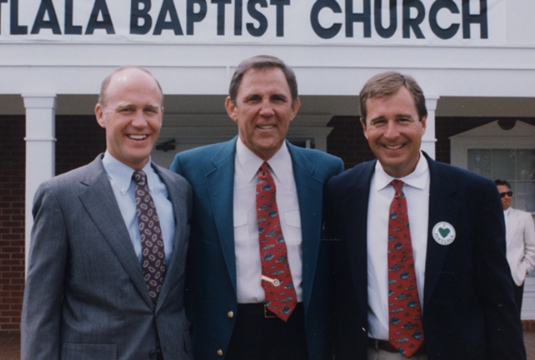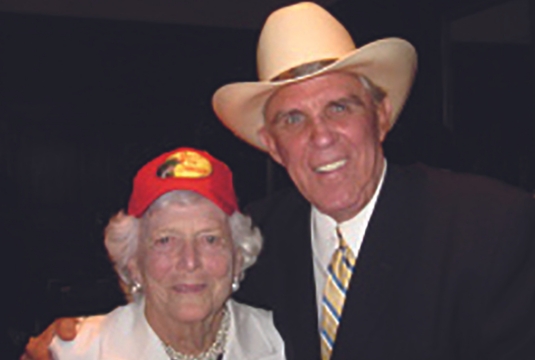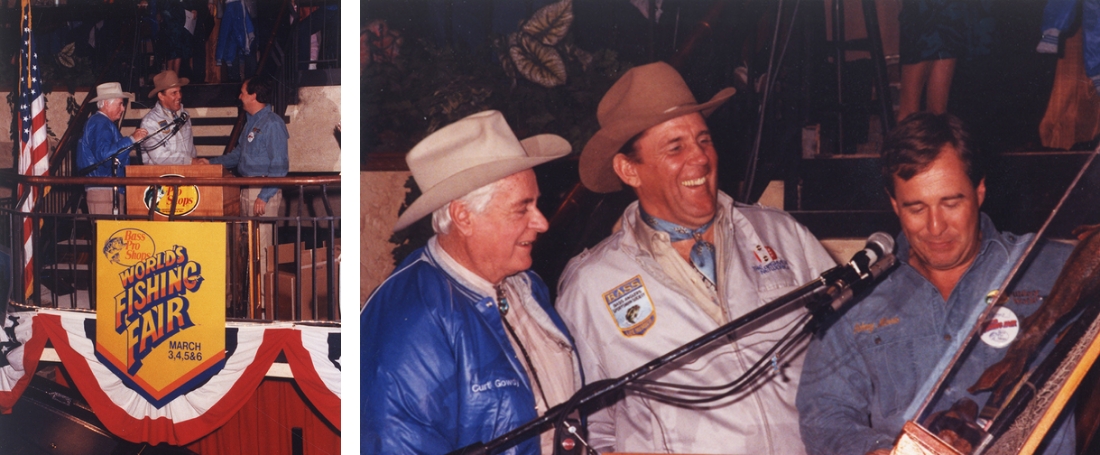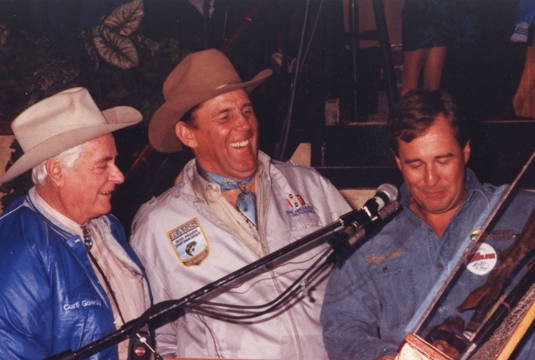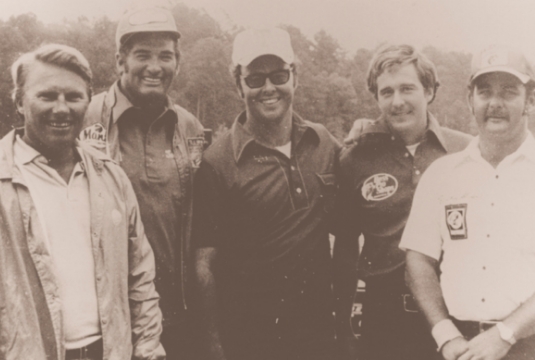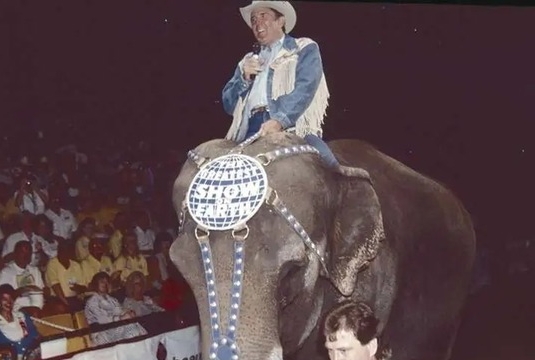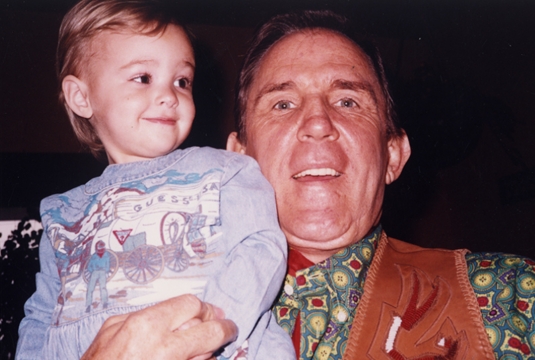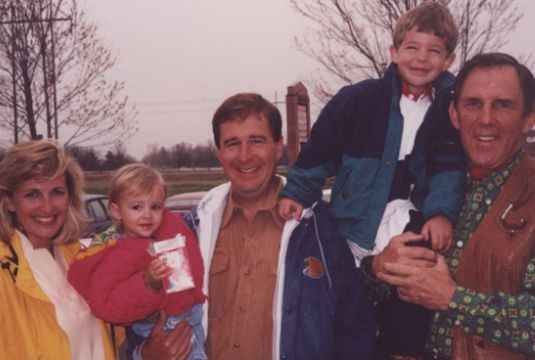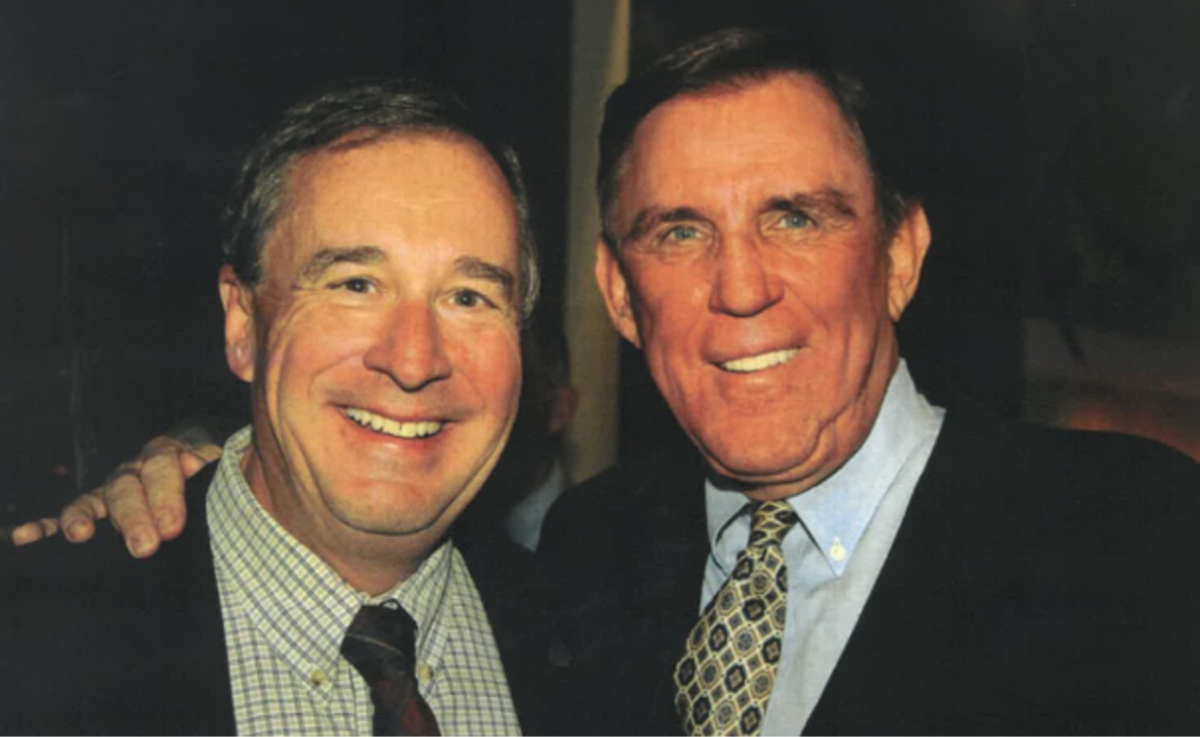 Standing up for Fellow Anglers
Ray always had a deep down passion for conservation. I was honored to join him in uniting other industry leaders and to testify before Congress for the passage of the federal Wallop-Breaux Sportfish Restoration Amendment of 1984. As a result of this amendment, approximately $375 million in sportfish restoration allocations are provided annually to state fisheries agencies for management, aquatic education and public access projects.
---
This morning, in going through my scrapbook of treasured memories, old photos, notes and letters, I came across this handwritten note from Ray, ironically written to me 29 years ago today. He talked about Mother's Day (the day on which he eventually passed) and he gives thanks to God for our blessings. It speaks to Ray's heart.
P.S. I had it typed in case you can't make out Ray's writing.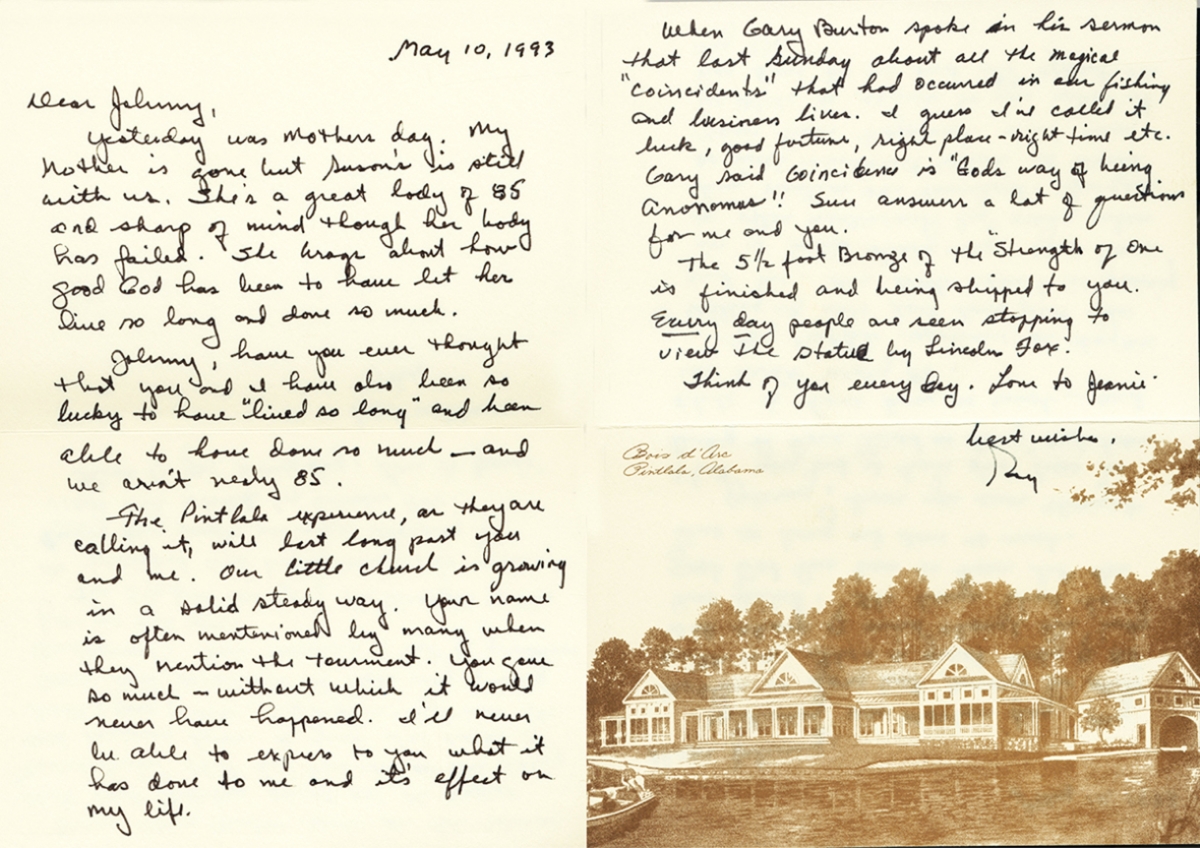 Dear Johnny,
Yesterday was Mother's Day. My Mother is gone but Susan's is still with us. She's a great lady of 85 and still sharp of mind though her body has failed. She brags about how good God has been to have let live so long and done so much.
Johnny, have you ever thought that you and I have also been so lucky to have "lived so long" and been able to have done so much— and we aren't nearly 85.
The Pintlala experience, as they are calling it, will last long past you and me. Our little church is growing in a solid steady way. Your name is often mentioned by many when they mention the tournament. You gave so much—without which it would never have happened. I'll never be able to express to you what it has done to me and its effect on my life.
When Gary Burton spoke in his sermon last Sunday about all the magical "coincidences" that had occurred in our fishing and business lives. I guess I've called it luck, good fortune, right place-right time, etc. Gary said coincidence is "God's way of being anonymous." Sure answers a lot of questions for me and you.
Think of you every day. Love to Jeanie.
Best wishes,
Ray
Please take time to read the attached brief highlights of Ray and Johnny's special relationship, the history of Bass Pro Shops and AN ANSWERED PRAYER, from Ray's book, "Bass Boss" (2001).
CLICK HERE TO READ