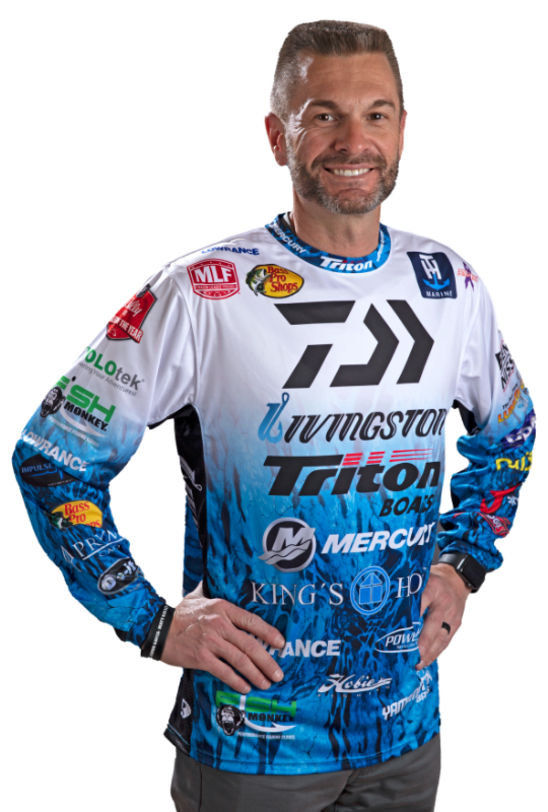 BIO
The winner of the 2014 Bassmaster Classic and a 28-year veteran of tour-level competition, Howell has accumulated more than 50 Top 10 finishes and nearly $2.2 million in winnings in his career. Even more impressive: he's helped raise over $2.3 million for Kings Home charity through an annual giveaway of his Triton/Mercury tournament boat. Howell broke the Bass Pro Tour record twice two days in a row during Stage One of the 2022 Bass Pro Tour. During the Knockout Round, he caught one weighing 10 pounds, 11 ounces. The next day, Howell broke that record with a bug-eyed largemouth weighing 12 pounds, 14 ounces, which was 3 ounces more than Bussey Brake's previous record.
HOME LAKE
Lake Guntersville
CAREER HIGHLIGHTS
2014 BassMaster Classic champion, 50+ top 10 finishes, 16 time classic qualifier, MLF Bass Pro Tour Big bass record holder at 12lb 14oz. 2X Redcrest qualifier, Heavy hitters qualifier, and $2.5 million in career winnings!
GO-TO SETUP
My Daiwa Tatula elite signature series of rods, with J-Fluorocarbon line, tied to Livingston lures and Yamamoto plastics.
FAVORITE TYPE OF FISHING
Is sight fishing for cruising and spawning bass!