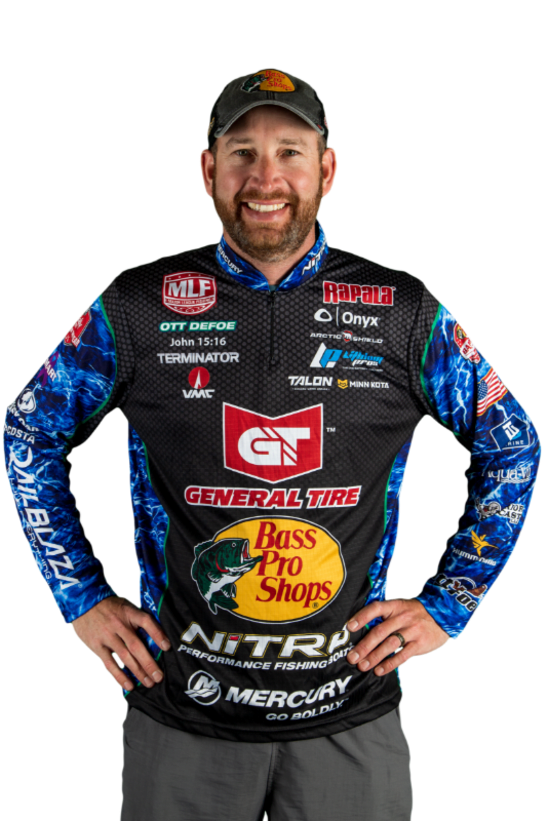 BIO
Tennessee pro Ott DeFoe only seems like he's been a bass pro for decades because of his consistent success: he finished in the Top 20 in over half of the B.A.S.S. tournaments he fished in eight years, and finished in the money an astounding 79 percent of the tournament he fished. DeFoe has more than 50 career Top 10s and over $2.7 million in career winnings. DeFoe is the winner of the 2020 Bass Pro Tour Stage Three, 2021 Bass Pro Tour Stage One, 2021 Bass Pro Tour Stage Three, 2021 Heritage Cup and 2019 Bassmaster Classic. DeFoe went on to win Heavy Hitters 2022 for $100,000.
CAREER HIGHLIGHTS
2019 Bassmaster classic champ, 3 BPT wins, 2022 Heavy hitter champ, 2021 heritage cup champ
GO-TO SETUP
Nitro Z21XL, Mercury 250 Pro XS, General Tire, Rapala, Railblaza
FAVORITE TYPE OF FISHING
Shallow power fishing in a river for big bass!