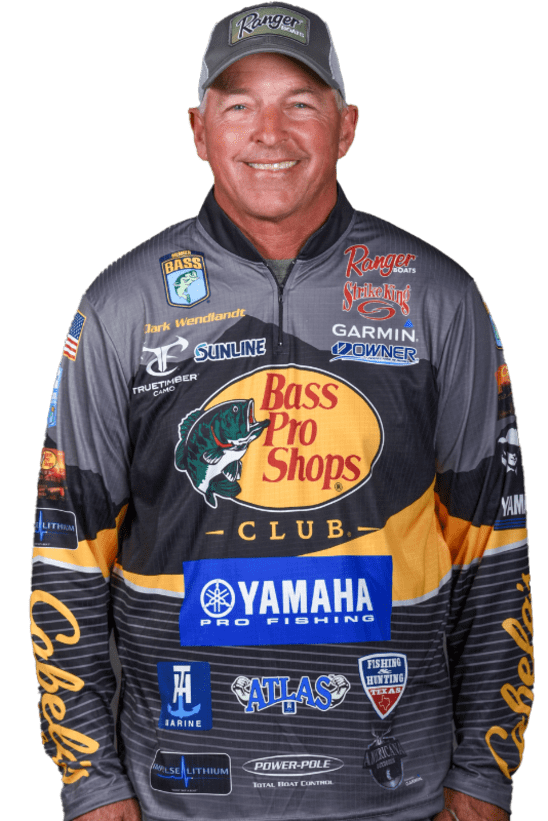 BIO
Undoubtedly one of the most successful and consistent anglers in FLW history, Wendlandt is a three-time winner of the prestigious FLW Angler of the year award. Wendlandt also holds the record for the most semi-final appearances in FLW Tour history. In addition to being a three-time Angler of the Year, Wendlandt has finished in the top-10 in Angler of the Year standing numerous times. He has qualified for the Forrest Wood Cup Championship every year he has been fishing the Tour except one. Clark describes himself as a father, a husband and a Christian. He enjoys spending time with his family, hunting on the family ranch and fishing as much as he can.
TOURNAMENT SERIES
BASS Elite
CAREER HIGHLIGHTS
BASS Angler of the Year for the 2020 Elite Series, 3 time FLW Angler of the Year. 4 time Tour level champion.
GO-TO SETUP
Z520R Ranger Bass Boat with Yamaha 250, BPS Carbonlite flipping stick with Johhny Morris Platinum Signature Series reel.
FAVORITE TYPE OF FISHING
I actually like all kinds of fishing, but if I had to pick one it would be power fishing Great Lake Smallmouths.