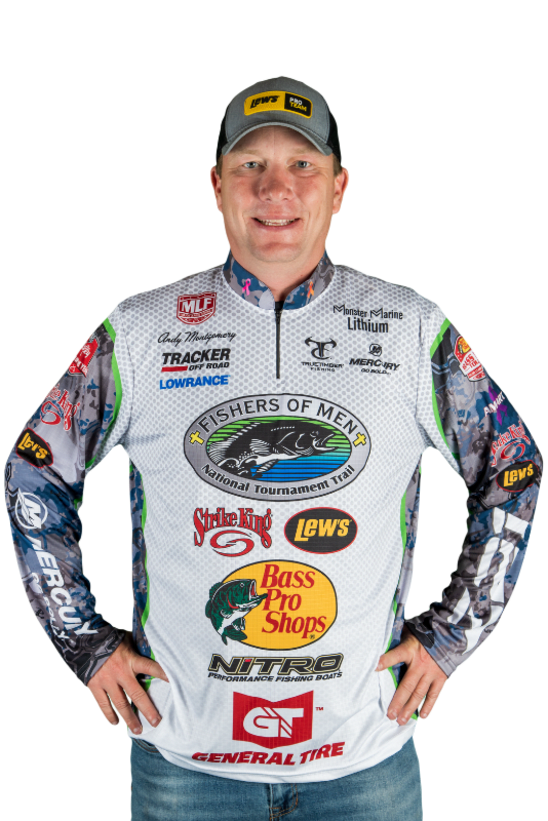 BIO
A graduate of Clemson University with a degree in engineering, Montgomery is one of the most proficient anglers in MLF history in the "every scorable bass counts" format. He has two tour-level wins and 39 Top 10s in his professional career.
CAREER HIGHLIGHTS
Over 1.5 million in career earnings.
GO-TO SETUP
My system from my Lews rods to my Z21 Mercury combo and everything in between all work together to allow me to compete at the highest level.
FAVORITE TYPE OF FISHING
Whether pitching, flipping, or skipping I enjoy hand to fin close quarters old school combat fishing!