NRA National Sporting Arms Museum
The most comprehensive collection of sporting arms ever assembled! Exhibits feature more than 900 guns—including displays like this 21 Gun Salute to our 2nd Amendment!
---
Now Open
FREE ADMISSION
Open 7 days a week—same hours as store.
Located in Bass Pro Shops National Headquarters in Springfield, MO. USA.
---
Museum features a timeline of sporting arms from around the world dating from the 1600s to today. Guns from U.S. Presidents: Theodore Roosevelt, Dwight Eisenhower and Grover Cleveland. Guns from Hollywood: John Wayne and Tom Selleck. Guns from the Era of Exploration: Lewis and Clark diorama. Famous Gun Smiths: Frank Pachmayr. U.S. Military Collection. And much more!
"The museum was quite impressive," said Jim Downing, a member of the National Congress of Old West Shootists.
"The quality of the woodwork and the displays were also first-rate. And the firearms collections were beyond expectations. I plan to go back and spend a lot more time at each case."
---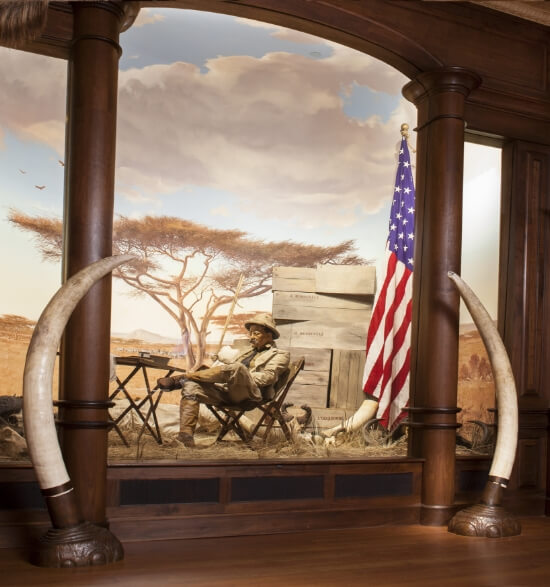 Check out the Galleries Upstairs!
Theodore Roosevelt Conservation Room—Guns, artifacts, photos of family and friends, and the story of Roosevelt's indelible legacy in conservation. Even a diorama depicting Roosevelt's African safaris.
Hollywood Collection—Guns used in movies by stars like Clint Eastwood, John Wayne, Johnny Depp, Tom Selleck and many more!
One of Kind Guns- cased exhibit of high end and engraved sporting arms dating from 1850 to 1920.
---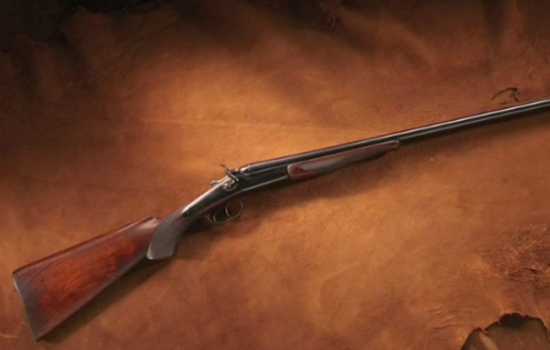 Discover Special Treasures
President Dwight Eisenhower's Winchester Model 21 shotgun
Flintlock fowlers owned by King James and the Duke of York
Annie Oakley collection
President Grover Cleveland's 8 ga. Colt shotgun
Texas Ranger Collection and guns from Old West Outlaws and Lawmen
---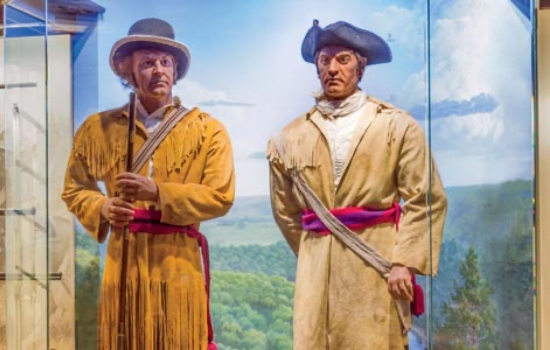 Come Meet LEWIS & CLARK
Dioramas, artifacts and period-specific arms like those used by Meriweather Lewis and William Clark on their epic journey from Missouri to the Pacific Northwest and back!
---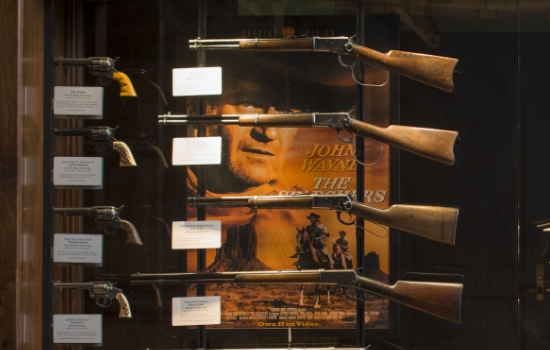 The Hollywood Collection
Guns used by Clint Eastwood, John Wayne, Johnny Depp, Tom Selleck and other stars in movies like "True Grit" and more!
---