NRA National Sporting Arms Museum
Come see the timeline of American Sporting Arms. Five large exhibit cases and five dioramas portraying the development and evolution of hunting arms in America from pre-colonial times to present.
---
Now Open
Open 7 Days a Week: 10am - 7am
FREE ADMISSION
---
The most incredible collection of historic sporting arms ever! Over 900 guns on display!
Featuring a timeline of sporting arms from the 1600s to modern day. Guns from U.S. Presidents: Theodore Roosevelt, Dwight Eisenhower, and Grover Cleveland. Guns from the Old West: Jesse James and Annie Oakley. Guns from Hollywood: John Wayne, and Tom Selleck. Guns from the Explorer era. Lewis and Clark Diorama. Famous Gunsmiths: Frank Pachmayr. U.S. Military: Pistols and Rifles. And much more!
"The museum was quite impressive," said Jim Downing, a member of the National Congress of Old West Shootists.
"The quality of the woodwork and the displays were also first-rate. And the firearms collections were beyond expectations.
I plan to go back and spend a lot more time at each case."
---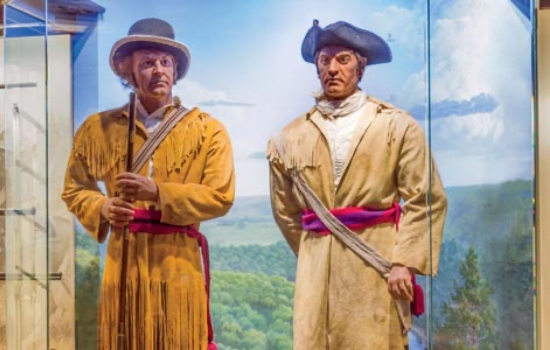 Come Meet LEWIS & CLARK
See a Girandoni air rifle of the type used by Meriwether Lewis and William Clark on their epic journey from Missouri to the Pacific Northwest and back!
---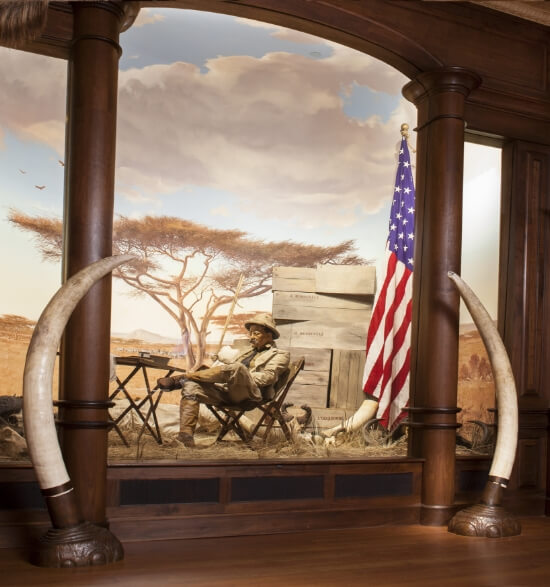 Be sure to see the galleries On the upper floor and more!
Theodore Roosevelt Conservation Room – Guns of TR, friends and family, along with the story of TR's role in conservation and a diorama of him on safari.
Hollywood Guns – Movie guns, to include lifelike mannequins of Tom Selleck and John Wayne with the guns they used in famous films.
Elegant Arms – Examples of high end cased and engraved guns from 1850 to 1920.
---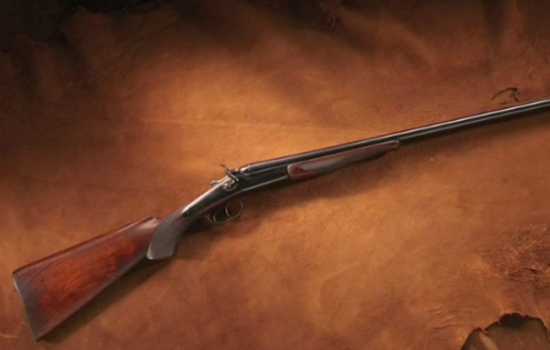 Discover special treasures
Napoleon's double barrel flintlock fowler
King James' and Duke of York's flintlock fowlers
President Grover Cleveland's 8 ga. Colt shotgun
President Dwight Eisenhower's Winchester Model 21 shotgun
Guns of Annie Oakley
Guns of Old West Outlaws and Lawmen
Exquisitely engraved Holland and Holland .600 and .700 Nitro Express double rifles
---