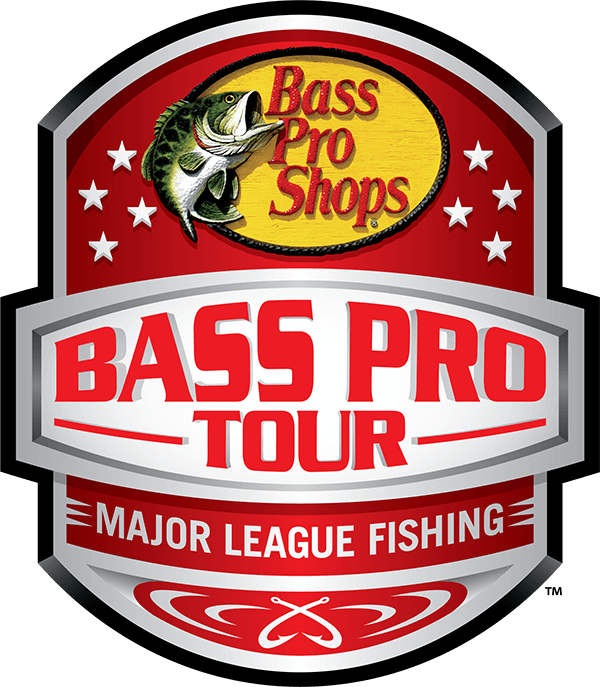 Bass Pro Tour Anglers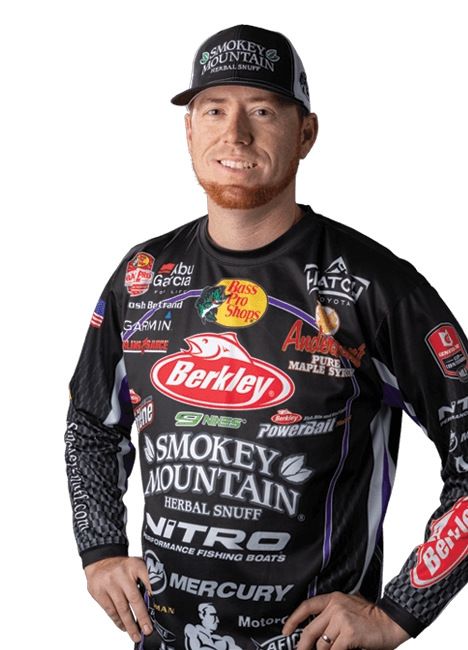 Josh
Bertrand
An Arizona-based pro with an affinity for smallmouth and West Coast techniques, Josh Bertrand picked up his first career win in 2018 (on the Bassmaster Elite Series). He's finished in the Top 10 13 times and has 23 Top 20s.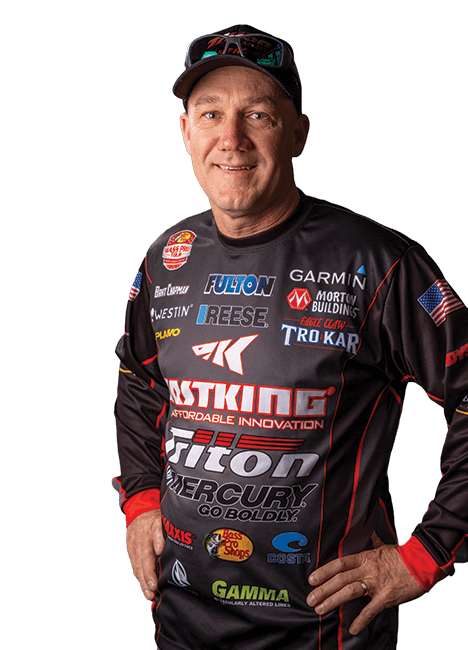 Brent
Chapman
One of the few anglers in the world who can lay claim to the title of tour-level Angler of the Year, Brent Chapman was the 2012 Bassmaster Elite Series AOY. He's one of the Top 30 B.A.S.S. money winners of all time (over $2.1 million total), and has four wins and 38 Top 10s on his resume.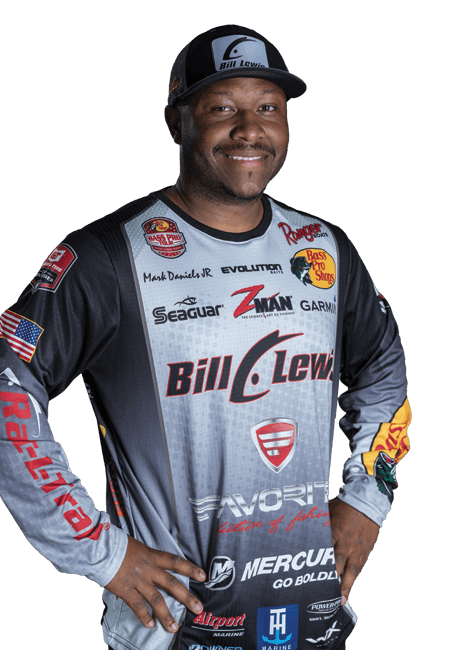 Mark
Daniels Jr.
A three-time tour-level winner who competed in both the FLW Tour and Bassmaster Elite Series before joining the MLF Bass Pro Tour, Mark Daniels, Jr. fished his way into the ranks of high-level professional bass events by winning the 2013 TBF National Championship.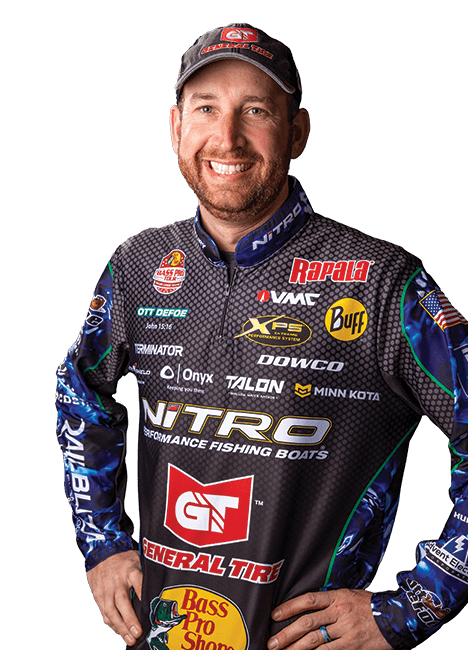 Ott
DeFoe
Tennessee pro Ott DeFoe only seems like he's been a bass pro for decades because of his consistent success: he won the 2019 Bassmaster Classic, finished in the Top 20 in over half of the B.A.S.S. tournaments he fished in eight years, and finished in the money an astounding 79 percent of the tournament he fished. DeFoe has more than 40 career Top 10s and over $2.2 million in career winnings.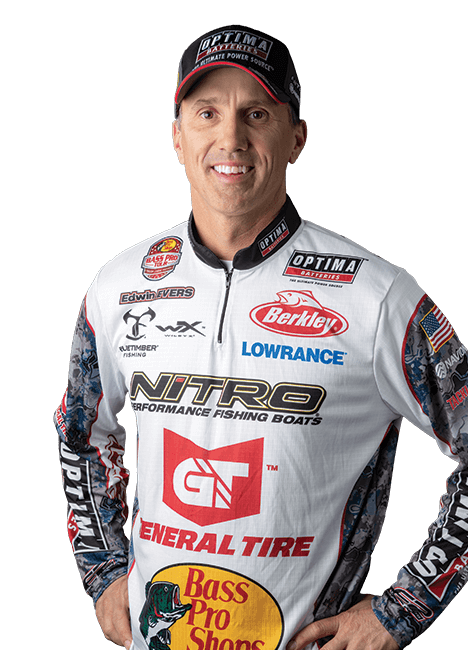 Edwin
Evers
Edwin Evers is the winner of the 2019 MLF Bass Pro Tour Stage Two in Conroe, TX. One of the most successful anglers of all time, Evers is one of only five competitors in history to pass the $3 million mark in career winnings. Evers has recorded 11 wins and 110 Top 20s in his 22-year career, and won the 2016 Bassmaster Classic.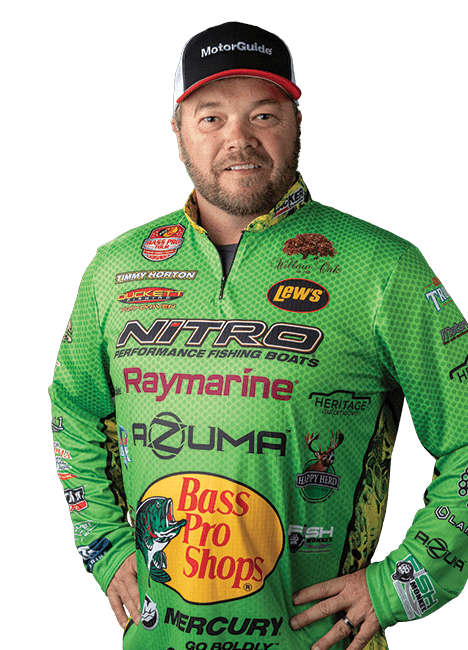 Timmy
Horton
Officially the very first MLF Bass Pro Tour angler – he was the first pro to sign when the league was created in the summer of 2018 – Timmy Horton made a splash in his very first year as a professional bass angler: he won the Bassmaster Elite Series Angler of the Year title his rookie year in 2000. Horton has six wins and nearly $1.8 million in winnings in his career.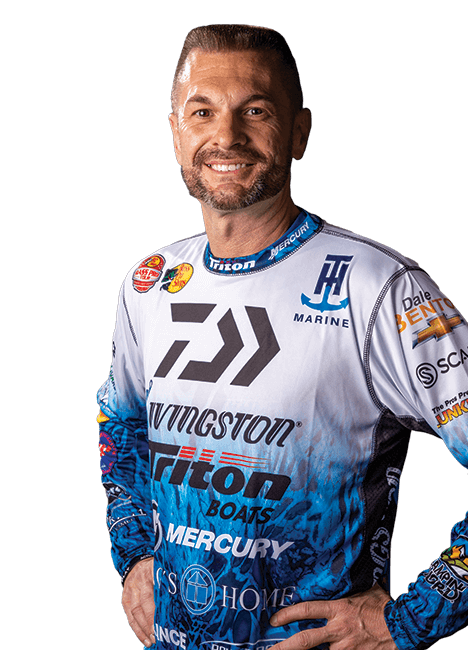 Randy
Howell
The winner of the 2014 Bassmaster Classic and a 23-year veteran of tour-level competition, Howell has accumulated 45 Top 10 finishes and more than $2.2 million in winnings in his career. Even more impressive: he's helped raise over $1.2 million for Kings Home charity through an annual giveaway of his tournament boat.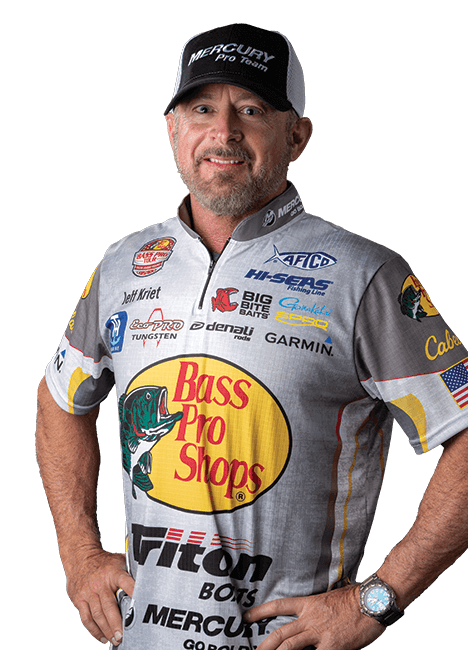 Jeff
Kriet
With just shy of $1.3 million in career winnings and two tour-level wins to his credit, Oklahoma native Jeff Kriet has qualified for two Major League Fishing World Championships. He has 24 Top 10s in his career.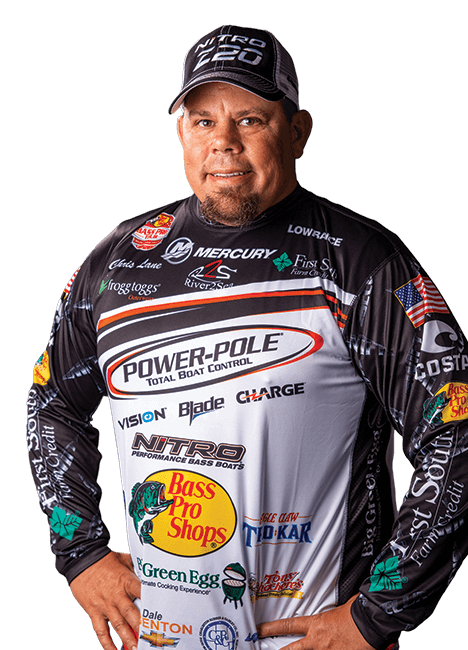 Chris
Lane
The winner of the 2012 Bassmaster Classic and an eight-time tour-level winner, Chris Lane has claimed over $2.1 million in career winnings.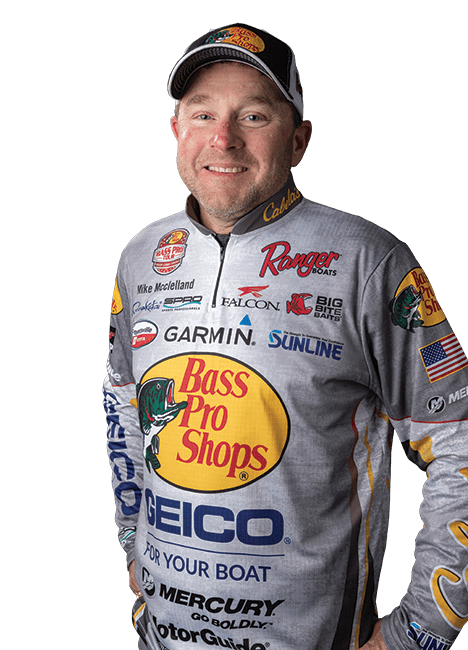 Mike
McClelland
Arkansas native Mike McClelland earned the nickname "McStick" the old-fashioned way: by winning eight tour-level events and collecting 35 Top 10 finishes and more than $1.9 in winnings in his 31-year career.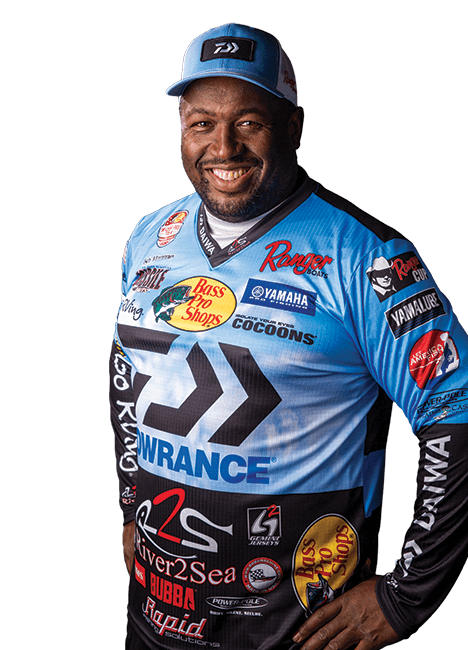 Ish
Monroe
California-based pro Ish Monroe has made a career out of catching big fish: Monroe has racked up nine wins and over $2.2 million in career winnings.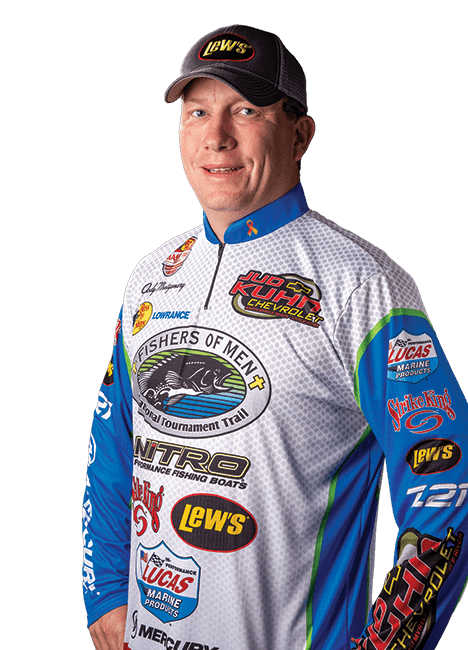 Andy
Montgomery
A graduate of Clemson University with a degree in engineering, Montgomery is one of the most proficient anglers in MLF history in the "every scorable bass counts" format. He has two tour-level wins and 34 Top 10s in his professional career.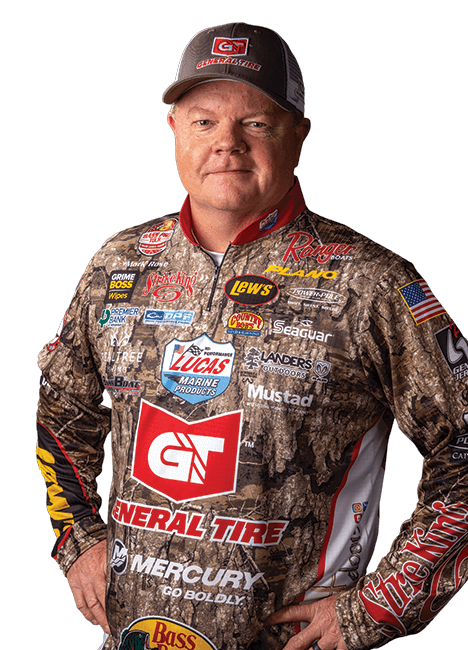 Mark
Rose
A 12-year veteran of the FLW Tour and one of the most successful anglers in FLW history, Mark Rose was the 2018 FLW Tour Angler of the Year. The Arkansas native has eight tour-level wins, 56 Top 10s and more than $2.6 million in career winnings to his credit.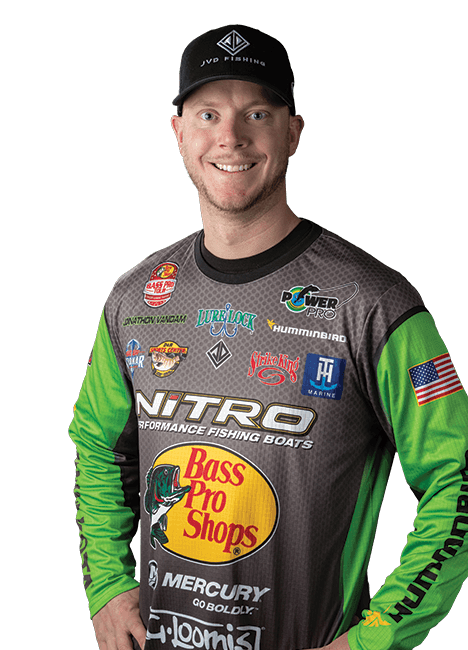 Jonathon
VanDam
A two-time tour-level champion and one of the most prolific smallmouth anglers on the 80-man Bass Pro Tour roster, Jonathon VanDam has 18 Top 10s and over a half-million dollars in tournament winnings to date in his eight-year pro career.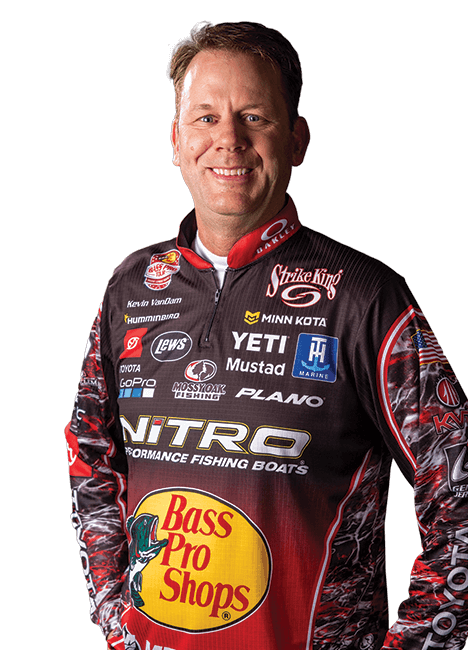 Kevin
VanDam
Michigan native Kevin VanDam's competition resume is nothing short of astounding: Eight Angler of the Year Awards (seven Bassmaster Elite Series AOYs, one FLW AOY), four Bassmaster Classics, 120 career Top 10s and 27 wins. Those numbers translate into the biggest number of all: $6.8 million in career winnings, the most of all time.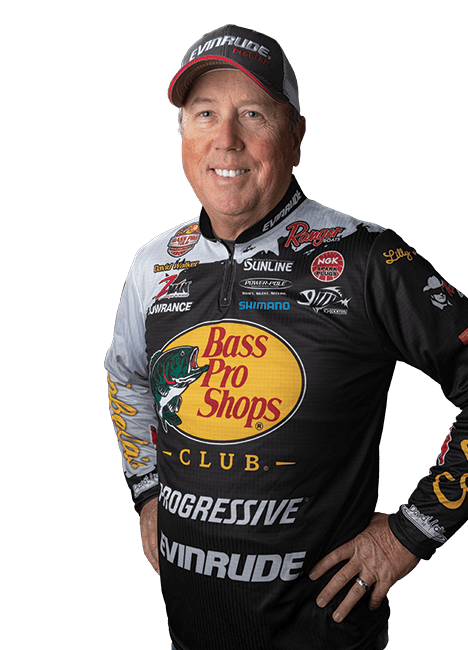 David
Walker
Tennessee pro David Walker entered the MLF Bass Pro Tour after a successful dual career competing with both FLW and B.A.S.S. Walker has two wins and 67 Top 10s to his credit, and is approaching $1.9 million in winnings in his career.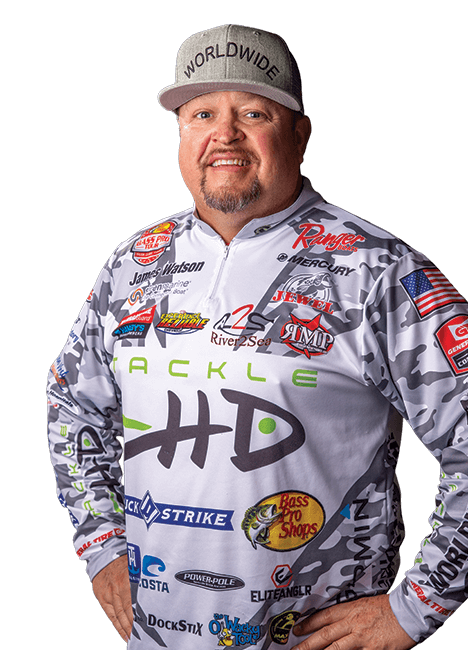 James
Watson
Missouri native James Watson is the only professional angler in the world who can claim to be both a former drill sergeant in the U.S. Army and a Bass Pro Shops Open winner. Watson won the Bass Pro Shops Central Open in 2016, and also claimed the 2016 FLW Invitational on Lake Norris, Tennessee.