Champions Choose Lowrance
Some passions come from chasing a feeling. Others, a pursuit of perfection. The best passions have both. The experts at Lowrance understand anglers' eternal pursuit of better, more enjoyable fishing. That's why Lowrance invented the first consumer sonar over 60 years ago—the Little Green Box, in 1957—and why Lowrance has led the marine electronics industry ever since. From groundbreaking Lowrance fish finders to crystal-clear sonar with Lowrance transducers, innovative networking, revolutionary Broadband Radar, and the most detailed high-definition Lake Insight Map Chart Cards, Lowrance offers the world's very best marine electronics, to help you fish and boat better. True to that mission, Lowrance has unveiled the revolutionary Ghost trolling motor, with quieter operation than brushed motors, best-in-class thrust, and the longest run time of any trolling motor on the market. It's about passion—and the pursuit never ends.
Featured Product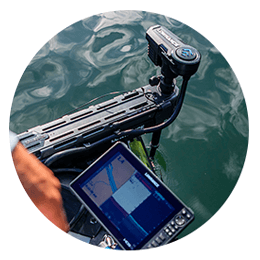 Ghost Trolling Motor
Ghost Propulsion Technology not only runs quieter than common brushed motors, but emits zero electromagnetic interference, ensuring the clearest, interference-free sonar views.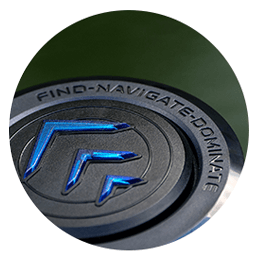 Fly-by-Wire Steering
Ghost's unique fly-by-wire steering gives anglers the feel and response of a cable-steer trolling motor, but without the mechanical cables that wear out over time.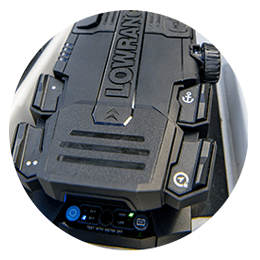 Configurable Foot- Pedal
Set up the Ghost foot pedal the way you want, moving the Flip Switch to the side of the pedal you prefer and programing the pedal's integrated shortcut keys with the functions you use most. You can easily monitor your battery life with the integrated battery level indicator and switch to Anchor or Heading mode with only the tap of your foot.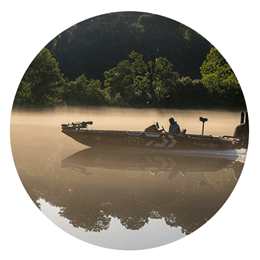 Flexible Installation
Designed with every angler in mind, the Ghost trolling motor is built to be compatible with any boat set up. Anglers can easily integrate Ghost into 24- or 36-volt systems without having to make any charger or battery upgrades.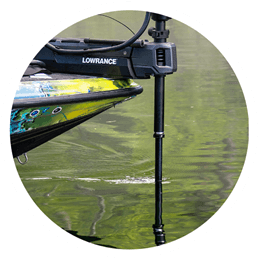 360-Degree Breakaway Mount
The 360-degree breakaway mount is designed to take the brunt of any impacts and will automatically realign itself once clear of impacted structure. An integrated stabilizer bar reduces bouncing when on plane in rough water.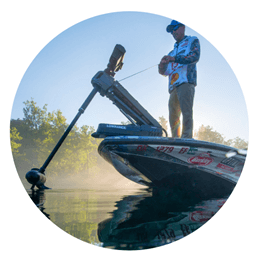 Easy to Stow and Go
Easier to launch and show than any other trolling motor, Ghost has a dual-action gas spring to help push the trolling motor off the deck for launch. It also cushions the motor and auto aligns itself when stowing to lie flat on the mount.
Shop by Category