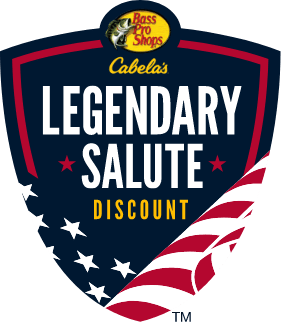 Honoring Those
On The Front Lines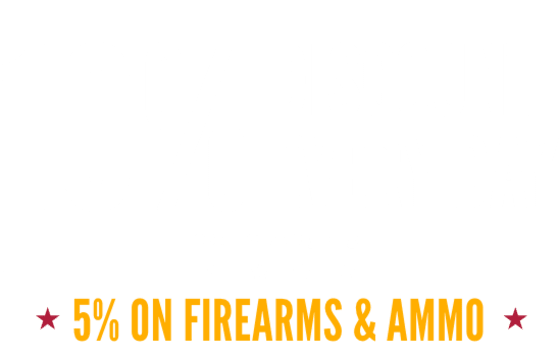 Exclusions Apply see terms for details*
Law enforcement, Firefighters
verification below
Verify Now

WildLife Agents
VERIFICATION BELOW
VERIFY NOW
Other ways to get your discount
In-store
Show Proof of Service at Checkout
---
By Phone
First, Verify your status above in
Step 2, then call 1-800-227-7776
to place an order.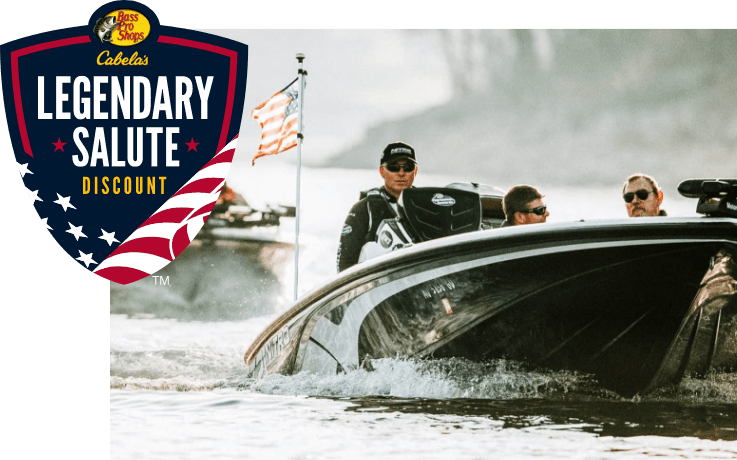 Committed to HONORING
MILITARY AND VETERANS
Bass Pro Shops has a strong affinity for the armed forces and their families, a value that starts with our visionary founder Johnny Morris. His lifelong respect and gratitude to servicemen and women was strongly shaped by his father, John A. Morris, a decorated World War II veteran who proudly served his country in the Battle of the Bulge. There is no adequate way to properly thank our military and veterans, but we strive to honor their sacrifices and celebrate their heroism every day.
LEGENDARY SALUTE DISCOUNT FAQs
---
What do I need to bring with me to prove that I am a military customer?
Present your proof of active duty or veteran status. Examples of this include:

Military ID card
We can accept both active and expired ID card
State-issued ID that lists veteran status (i.e., a driver's license)
Form DD 214 (Dept. of Defense discharge papers)
---
Can I use the military discount in combination with other sales and promotions?
The Legendary Salute military discount can be used on top of other promotions or on select sale items.
---
Are there any exclusions to what I can purchase using my military discount?
Yes, there are some exclusions:
Boats, trailers and motors (does not apply to canoes and kayaks)
ATVs/UTVs and trailers
Tractors
Services for boats, ATVs, UTVs and tractors
Alcohol
Gift cards
Non-merchandise services, such as hunting licenses and Gear Guard
---
*Excluding alcohol, boats, trailers, outboard motors, ATVs/UTVs, tractors or tractor attachments, gift cards, licenses or services.