Johnny Morris: A Business Visionary
Retail: Bass Pro Shops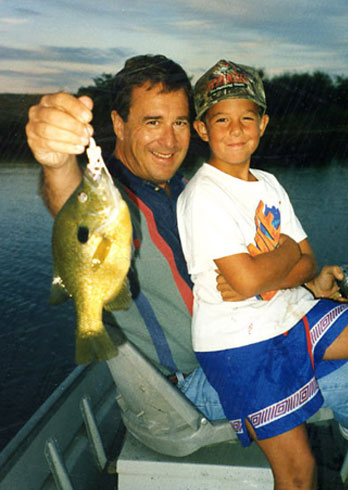 Johnny pioneered the concept of destination retail and created Bass Pro Shops, an outdoor gear enterprise that is one of the most beloved and well-recognized brands in North America. Today, the premier outdoor and conservation company has 200 retail stores and marine centers across North America welcoming more than 200 million visitors annually.
Bass Pro Shops locations are more than just stores – they are true destination experiences that draw tourists and visitors from across the county. Today Bass Pro Shops stores are the number one tourist destinations in three states – including its flagship "grandaddy" store in Springfield, Missouri that welcomes more than four million visitors annually – and is in the top five tourist destinations in nine states. In 2017 Bass Pro Shops acquired Cabela's to create a "best-of-the-best" experience with superior products, dynamic locations and outstanding customer service.
In addition to giant aquariums teeming with live fish and extensive wildlife mounts and dioramas, many locations feature unique restaurants and entertainment. Another Morris creation is Uncle Buck's Fishbowl and Grill, nautical-themed underwater restaurants with ocean-themed bowling adventures.

Bass Pro Shops at the Pyramid
Bass Pro Shops at the Pyramid, one of the most dynamic, immersive retail experiences in the world, opened in downtown Memphis in 2015. Located along the banks of the Mississippi River, Morris and his team transformed the massive sports arena into a national "must-see" experience for families and outdoor enthusiasts. In addition to a vast assortment of outdoor gear, the Pyramid includes a wilderness-themed hotel called Big Cypress Lodge, nearly 600,000 gallons of water features, a cypress swamp with 100-foot-tall trees, the interactive Ducks Unlimited National Waterfowling Heritage Center, and The Lookout, a glass-floored cantilevering observation deck at the top of the 32-story steel Pyramid. More than three million visitors experienced the Pyramid in its first year of operation.
A fish tale in the making, Johnny contemplated the project while fishing in the shadow of the Pyramid with longtime friend Bill Dance – a world-famous fisherman and local Memphian – as well as the late Jack Emmitt, the company's first fishing manager. Johnny said if they caught a 30-pound or heavier catfish that day he would commit to the Pyramid transformation. As the legend goes, they caught a 34-pound catfish and the rest is history. A tribute to the story and the legacy of world-renowned fisherman Bill Dance can be found in the grand entrance of the Pyramid.

"I feel especially blessed to have had the steadfast loyal support of my family and extended family of very talented and passionate Bass Pro Shops, Tracker, and Big Cedar team members by my side. Together, we've shared a remarkable journey – and it's not over yet."

– Johnny Morris
Manufacturing: White River Marine Group
In 1978, Johnny Morris revolutionized the marine industry when he introduced the Bass Tracker, the world's first "fish ready" professionally rigged and nationally marketed boat, motor and trailer package. For the first time, fishermen could buy quality fishing boats "factory direct" at tremendous savings, allowing thousands of families to access the water for the first time. The development allowed Tracker to compete aggressively against larger, more established brands.
For more than 40 years running, Tracker has remained the number one selling fishing boat brand in America. In 2010, Tracker Marine Group surpassed Brunswick to become the leading boat manufacturer in the world.
Today the company's Ascend kayaks are the number-one selling brand in the world.
In 2015, the company acquired Fishing Holdings, LLC, a leading manufacturer of premier fishing boat brands, including Ranger, Stratos and Triton along with an industry-leading dealer network and formed White River Marine Group.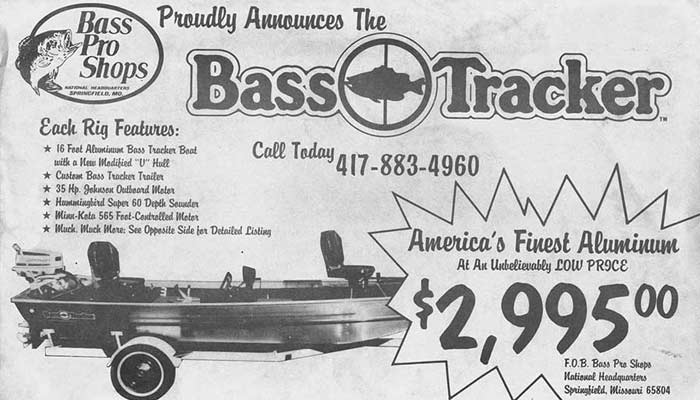 Hospitality: Big Cedar Lodge, America's Premier Wilderness Resort
Almost 30 years ago Morris began development on what is now Big Cedar Lodge. Today the nature-based resort hosts more than one million guests annually. Nestled in its own wooded hollow on more than 4,600 acres, Big Cedar Lodge rests on the shores of the sparkling 50,000-acre Table Rock Lake and features a collection of lodges, cottages and cabins rooted in rustic elegance that come with all the modern comforts. The resort also offers four restaurants, a world-class spa, five swimming pools, more than 20,000 square feet of flexible meeting space, and dynamic land and water adventures ranging from bass fishing, water skiing and lake cruises to campfire wagon tours and horseback riding. Today the resort is rapidly emerging as a premier golf destination with a number of nature-based courses designed by renowned architects including Tom Fazio, Arnold Palmer, Gary Player, Jack Nicklaus and coming soon, Bill Coore, Ben Crenshaw and Tiger Woods.
Best of Missouri, Missouri's Best Hotel, Missouri Magazine, 2018
World's Best Awards: #1 Resort in the Midwest, Travel + Leisure, 2018
Best of Weddings: Hall of Fame Winner, The Knot, 2018
Readers' Choice Awards: #3 Top Resort in the Midwest, Conde Nast Traveler, 2017
World's Best Awards: #1 Resort in the Midwest, Travel + Leisure, 2017
Best Courses You Can Play in Missouri: #1 Course, GOLF Magazine, 2016-17 (Buffalo Ridge Springs)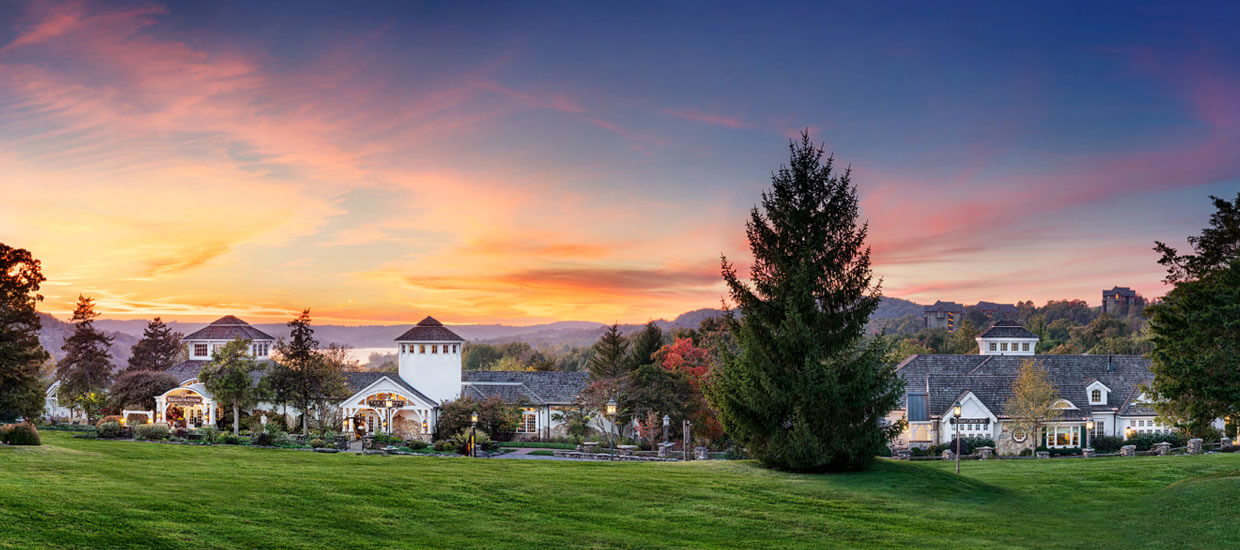 A Bright Future: Uniting with Cabela's
In September 2017 Johnny completed ambitious plans for the next exciting chapter in Bass Pro Shops history – uniting with Cabela's and bringing together two iconic American outdoor companies with similar humble origins and a shared goal to better serve those who love the outdoors. Founded in 1961 by Dick, Mary and Jim Cabela, Cabela's is a highly respected marketer of hunting, fishing, camping, shooting sports and related outdoor merchandise with locations across North America. Cabela's stores, catalog business and e-commerce operations will blend seamlessly with Bass Pro Shops and White River Marine Group. Over the past 55 years Cabela's has built a passionate and loyal base of millions of enthusiasts who shop both at its retail stores and online. Johnny's shared these thoughts in a letter to associates. Read More.
"Conservation is at the heart and soul of Bass Pro Shops. Bass Pro Shops and Cabela's share a steadfast belief that the future of our industry, and the outdoor sports we love, depends – more than anything else – on how we manage our natural resources. By combining our efforts, we can have a profound positive impact on the conservation challenges of our day and help foster the next generation of outdoor enthusiasts."
Select Business Awards and Recognition
John's visionary spirit and entrepreneurial success has been recognized by a number of organizations. For example:
In 1996, Johnny received the Missourian Hall of Fame Award. This award recognizes individuals who have been an outstanding contributor to the economic and business life and/or the arts and sciences of the state of Missouri and its communities.
In 1998, Johnny was inducted into the National Sporting Goods Association Sporting Goods Industry Hall of Fame.
In 2008, the National Retail Federation named Johnny Retail Innovator of the Year.
In 2014, the Missouri Division of Tourism inducted Johnny into the Missouri Tourism Hall of Fame.
In 2015, Bass Pro Shops Forbes Magazine named Bass Pro Shops one of America's Best Employers for its excellence as an employee-focused company.
In 2015, The National Retail Federation Foundation named Johnny as one of "25 People Shaping the Future of Retail".
In 2016, the local business community in partnership with Ozarks Technical Community College (OTC) recognized Johnny with its 2016 "Excellence in Business" Award. Receipients are selected based on entrepreneurial success, innovative business growth, ability to overcome challenges with integrity, supporter of educational development, customer-driven quality and community achievement within the Ozarks.
In 2016, Springfield Public School District inducted Johnny into the Springfield Public Schools Hall of Fame for his impact advancing nature-based youth education thanks to partnerships like the Wonders of the Ozarks Learning Facility (WOLF) School. Founded by Morris and operated in partnership with Springfield Public Schools, Missouri Department of Conservation and Bass Pro Shops, The WOLF School is a national model for outdoors education. The school educates and inspires future conservation leaders by offering deserving fifth-grade students a full-time curriculum for an entire school year.
In 2017, Forbes Magazine named Bass Pro Shops as one of America's Most Reputable Companies in recognition of the public's trust in the organization.
In 2018, the National Retail Federation named Bass Pro Shops the number two hottest retailer in America on its list of Top 100 Retailers.