MEET YOUR CLUB HOSTS
Unmatched customer service, superior to any other in the industry, has been a steadfast commitment of Bass Pro Shops and Cabela's since its inception, and the same holds true for Signature Events. As a CLUB Member and one of our best customers, VIP treatment is more than what you should expect, it's what you deserve. And it is our commitment to you that you receive that treatment on every Signature Event. Our team consists of a tenured lineup of hosts and coordinators to ensure your experience is not only unforgettable, but seamless from start to finish. Educated and experienced in nearly every facet of the outdoors, we'll be there ensuring you have everything you need to have the most enjoyable and successful trip possible, while handling all of the logistics and legwork along the way. Our passion lies in the unmatched moments we help to create for our CLUB Members, whether in the field, the factory, or on the water, and we can't wait to be a part of yours soon.

See you out there.

– Your Signature Events Team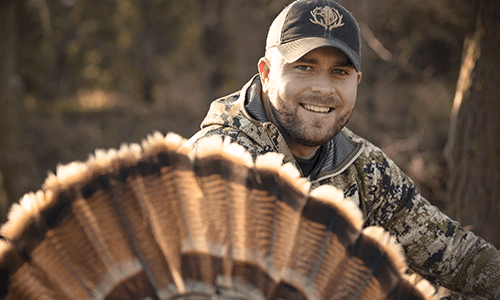 Born and raised in Nebraska, Adam was immersed in the outdoor lifestyle at an early age. His father would often pick him up from school to walk local CRP fields in hopes of a quick limit of roosters. Through waist deep snow with nothing but his trusty Red Ryder BB gun, Adam knew he'd found his passion. Fast forward 30 years and he's now traveled around the world hunting big game, upland / waterfowl and fishing, fueling his love of the outdoors. Passing it on and making memories afield with family and friends are what keeps Adam coming back for more.
ADAM BENDER | CLUB Events Manager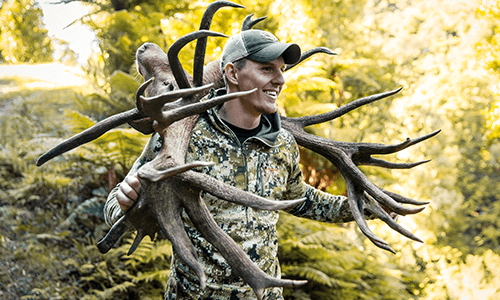 Born and raised in western Nebraska, Jordan has been immersed in hunting, fishing and the outdoors his entire life. Growing up, his family owned and operated a prominent waterfowl, upland and turkey outfitting business, which had Jordan running bird dogs and guiding outdoorsmen and woman at a very young age. Jordan's passion for wildlife and the outdoors has continued to fuel his lifestyle, now as one of your dedicated CLUB Signature Events hosts. Having the opportunity to make an unforgettable impact on his guests through the adventure and excitement that the outdoors offer is what fuels Jordan's passion. When not on the road, you can find Jordan back in western Nebraska chasing waterfowl, turkeys and whitetails in the North Platte River valley.
JORDAN HOLZFASTER | CLUB Event Coordinator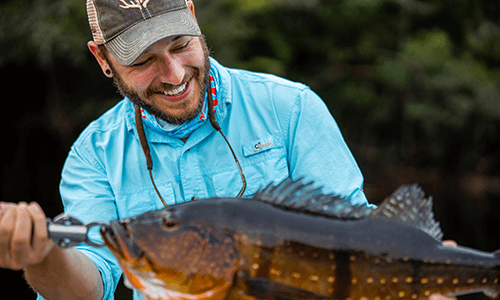 Growing up in the Midwest, Josh was introduced to the outdoor lifestyle at an early age. His parents lived by the philosophy "Get outside and play". So that is what he did. From the time Josh was able to ride his bike you could find him with fishing poles strapped to the handlebars, headed to the local pond. His passion for fishing only grew as he got older where he pursued as many species as possible. Josh fished competitively across the country which gave him the opportunity to see new waters and meet different anglers. His favorite memories are ones spent outside with friends and family. Passing it on and sharing the outdoors with others is what keeps him going.
JOSHUA WORKMAN | CLUB Event Coordinator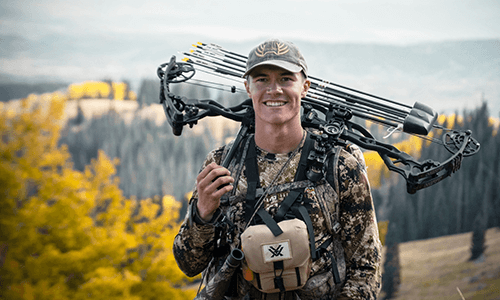 Growing up on a farm in Eastern Nebraska, Josh has been immersed in the outdoors from a very early age. His passion for the outdoors started as a young boy catching catfish down at the local creek and hunting small game in the back pasture with his homemade bow and arrow. Archery and Bowhunting has captivated Josh for his entire life. Through helping novice to seasoned pro archers and bowhunters become the best that they can be, Josh has helped bring to life his passion for sharing and passing on the outdoor lifestyle. Josh now serves as a dedicated host for our Signature Events as he believes the only thing more rewarding than achieving your own goals and dreams is helping others achieve theirs.
JOSH PFLASTERER | CLUB Event Coordinator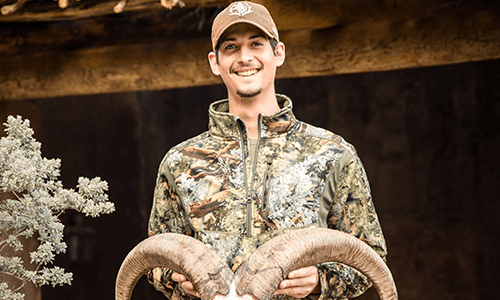 Holden's love for the outdoors stems from his childhood and running around his grandparent's farm in central Nebraska. Since he was a boy, you could always find him jumping on the back of his favorite horse, chasing rabbits with a bb gun, or throwing a line in a nearby river or lake. His love for the outdoors has led him to continuously pursue the next big challenge, whether it be shooting, fishing or hiking yet another fourteener. Working as a part of the Signature Events program, Holden is able to share his love and excitement of the outdoors with many. Spreading his passion throughout every generation and ensuring the outdoors are enjoyed by all is what truly drives him, and he can't wait to be a part of your adventure.
HOLDEN OELKE | CLUB Event Specialist
---
Available exclusively to our Bass Pro Shops and Cabela's CLUB Black and Silver cardholders,
Signature Events gives you premium access to some of the most elite outfitters and outdoor brands around the world.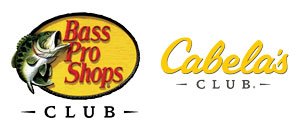 BASS PRO SHOPS AND CABELA'S CLUB
Available exclusively to Bass Pro Shops® CLUB and Cabela's CLUB Black and Silver members.
RESERVE YOUR SPOT TODAY. CALL 1.800.346.8747
MONDAY-FRIDAY: 7:00a.m. - 5:00p.m. (MDT)

©1996-2020 Cabela's Inc. All Rights Reserved. Please read Cabela's Privacy Policy and Legal Notices.