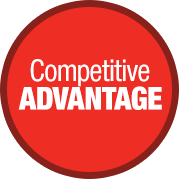 The Sharpest Fish Hooks in the World
Shop Our Broad Selection of Hooks
Worm/Soft Plastics
Engineered for use with today's endless selection of soft plastics, these hooks are sized for a wide variety of plastic baits. Among their many features is TroKar's innovative B.A.R.B. system which provides unsurpassed bait retention.
Circle & Octopus Hooks
Scientifically proven to hook more fish, salt and freshwater Circle Hooks offer greater holding power, more hookups, and fewer drop-offs. They're also great for conservation. A wide gap and rounded shape provide increased retention.
Treble Hooks
TroKar Trebles are perfect for upgrading stock hooks on lures and large baits, Their three surgically sharpened points offer anglers an increased ratio of hookups. These hooks are ideally tempered and brazed for unmatched strength.
Bait Hooks
Ideal for chunking live or dead bait, Bait Hooks come in a variety of styles, sizes, and bends for unique situations. The latest and greatest in fish hooks reside here and go by names such as J-Hooks, Kahle Hooks, and Big Nasty Hooks.
Scott Martin
Scott Martin is the 2011 Forrest Wood Cup Champion and has qualified for 14 Forrest Wood Cups in the last 15 years. With 6 tour victories and $2.2 million in career earnings, he has proven himself to be one of the sports most consistent and decorated anglers. Scott is also host of the popular "Scott Martin Challenge" TV show, which is now in its 11th season. Scott's favorite hook is the new TK135 HD flipping hook. This hook is perfect for pulling monster bass out of heavy cover, which he loves to do on world-famous Lake Okeechobee.