We're still here to get you all the needed essentials
We're keeping our stores clean, operating responsibly and providing you with the essentials you need to stay safe and get outdoors. We're offering contactless Curbside Pickup outside of stores effected, and doorstep drop-off for all home deliveries.
You Can Count On Us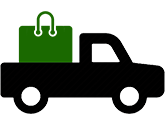 Offering Curbside Pickup for Select Effected Stores
Free Curbside Pickup is available at Bass Pro Shops for effected stores. You can purchase on basspro.com or by phone and we'll email you when your order is ready. You just need call the store and go to package pickup door for assistance.
Scroll down to learn how to use curbside pickup

Bass Pro Shops is here for you
Check availability for all your essential needs and have it delivered directly to your doorstep with Fast and Free 2-day shipping on orders $50+.
Shop Essentials now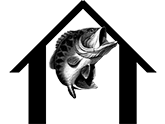 Shop In-Store
We still have many stores open for shopping. We however are taking every precaution for our customer's and outfitter's safety.
See What We Are Doing About Covid-19 Prevention
Check Your Local Store Information
---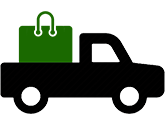 Using Curbside Pickup
Step 1:
Select Curbside Pickup
Shop basspro.com and add your selections to your cart. In checkout, select "Free Pickup in Store" and place your order. You'll receive an email when your order is ready that outlines the Curbside Pickup process. Please bring your photo ID to confirm your order.
Step 2:
Get ready. Get set. Go.
Head to your store and go to the curbside pickup location on the side or back of the store. The door will have a red sign on it indicating you have the correct door.
Step 3:
Once at the curbside pickup door, call the number listed in your email or ring the bell
Once there, please call the number listed in your ready for pickup email or ring the bell and our outfitter will come out with your order.