WELCOME TO SIGNATURE EVENTS
Where world-class adventures meet legendary brands and together, create experiences dedicated to strengthening your love and passion for the outdoors.

From whitetail hunts in Canada to saltwater-fishing in Costa Rica, we're giving you access to exclusive hunting and fishing adventures all around the world.
LEARN MORE We're opening the doors to a world only we know and inviting you to go behind-the-scenes with the top outdoor brands you've come to trust and rely on.
LEARN MORE
---
PUT YOUR PASSION FIRST, AND LET US TAKE CARE OF THE REST
Whether you're a novice or seasoned pro, we're giving you access to learn from expert outfitters and go behind-the-scenes with the top brands in the industry. Feel the chill of a screaming bugle or shake hands with the craftsmen behind the products you know and trust. This is the ultimate opportunity to satisfy your itch for adventure.

Our dedicated hosts are there every step of the way to handle all the details, while a photographer captures every can't-miss moment. It's an experience dedicated to letting you enjoy the moment and create memories that'll last a lifetime.
RESERVE YOUR
ADVENTURE

OR

EXPERIENCE

| 1.833.SIG.EVNT
TESTIMONIALS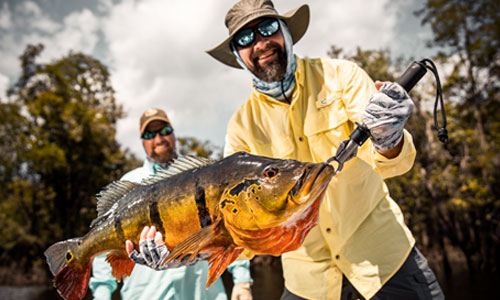 "We could not have asked for a better first trip to the Amazon. Our CLUB Host, Josh, was just the best and he covered every aspect and detail pre, during and post trip. Him and the photographer, David, were great guys to hang out with and share the trip with. All in all, the fishing, food, other anglers, and the entire experience were phenomenal."
– Alex W. and Brad T. | Brazil Peacock Bass SOA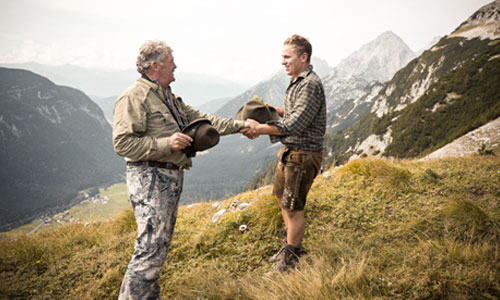 "This was the trip of a lifetime. The tours were amazing and well organized, and the chamois hunt was a true test of endurance and an unbeatable feeling of accomplishment. The guide had great patience as I made it up the mountain, all leading up to the perfect shot. The hunt ceremony was both humbling and fascinating."
– Tim G. | The Swarovski Experience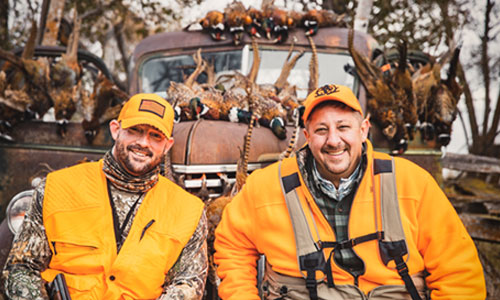 "This trip delivered on everything I expected. The R&R staff was very polite and attentive to all our needs, and delivered on all that was requested. The pheasant hunting was unbelievable and spending time in such a comfortable lodge with other like-minded outdoorsmen made for an unforgettable trip. I can't say enough positive about Jordan and the CLUB. They were very professional, attentive and accommodating in every aspect. True ambassadors for the brand and their passionate commitment is invaluable."
– Scott K. | South Dakota Pheasant SOA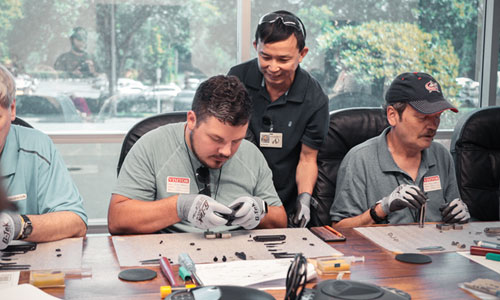 "The time and attention spent by the CLUB and Leatherman staff cannot be understated. They were all simply fantastic with every piece of this event. But, the standout experience was sitting in a board room after having taken a personal tour of the factory by Tim Leatherman, and assembling one of the Leatherman flagship tools by hand. I know I speak for the whole group when I say that we all left beyond impressed and feeling like family."
– Brad S. | The Leatherman Experience

BASS PRO SHOPS AND CABELA'S CLUB
Available exclusively to Bass Pro Shops and Cabela's CLUB Members.
RESERVE YOUR SPOT TODAY. CALL 1.833.SIG.EVNT
MONDAY-FRIDAY: 7:00a.m. - 5:00p.m. (MDT)

©1996-2020 Cabela's Inc. All Rights Reserved. Please read Cabela's Privacy Policy and Legal Notices.