Born to perform since 1989
Hands-free hydration burst onto the scene after Michael Eidson, cycling competitor and emergency medical technician, took matters into his own hands during a 100-mile bike race. All it took was a simple idea of drinking outside the box–and the rest was history. From biking to beyond, CamelBak's thirst for adventure and innovation knows no boundaries. Every pack, water bottle, and flask are engineered to empower your active lifestyle and are made from materials that matter.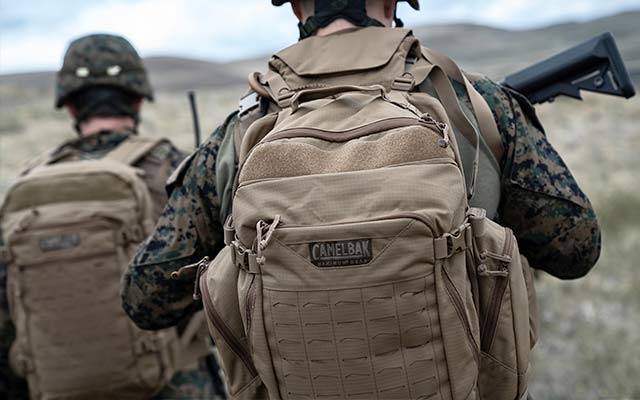 Tactical Hydration Backpacks
Tough, dependable, and built to last.
CamelBak® Mil-Spec hydration backpacks equip you with hands-free, right-size cargo transport. Designed for long-wear comfort and optimal organization.
Shop Now
Hydration Backpacks
Hands-free hydration that hides so you can seek.
CamelBak® backpacks are durable, lightweight, and thoughtfully designed to keep you sipping and adventure-ready. So size up the competition and get back out there.
Shop Now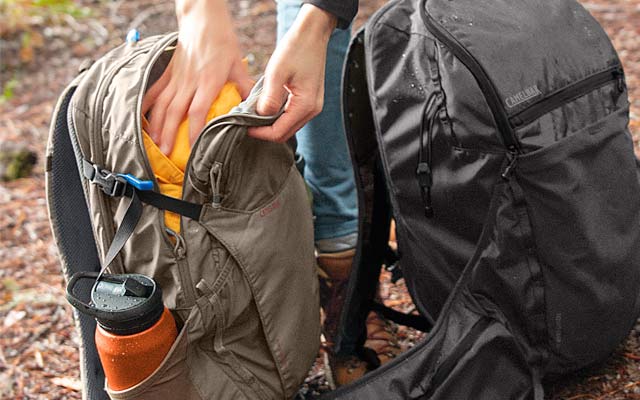 VERSATILITY
Your hunt for easy and sustainable hydration is over. With a durable CamelBak water bottle or hydration backpack, you can do what you love for as long as you like. In a variety of sizes and styles, it's easy to get carried away from one adventure to the next.
Drinkware
Every inhale deserves an exhale.
Choosing reusable water bottles over single-use cups and bottles is becoming part of our everyday lives. Hot, cold, sip, or flow — there's a bottle for everyone.
Shop Now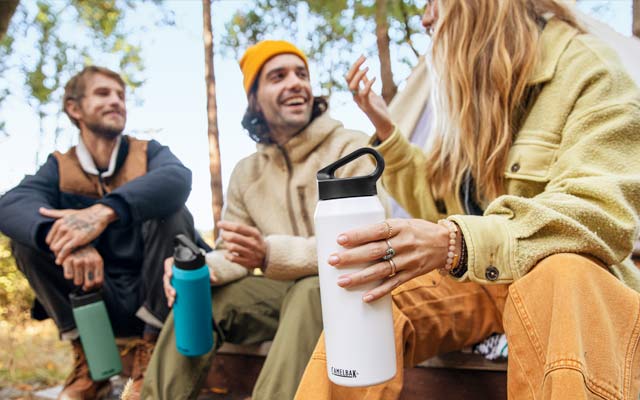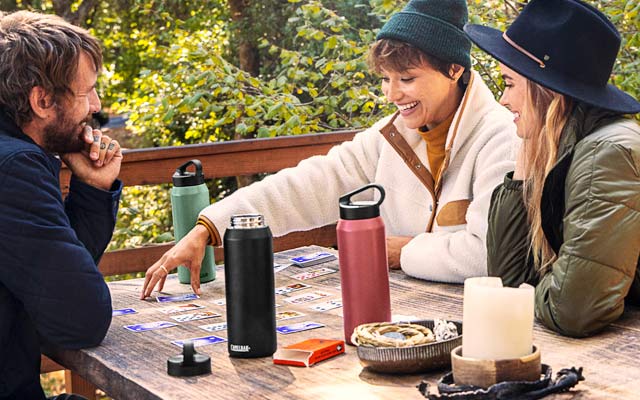 Accessories
It's the little things that ensure hydration happiness.
CamelBak's full range of backpack, bottle, and drinkware accessories offers up everything you need for years of continuous outdoor adventure. Upgrade your hydration reservoir, customize a bottle with our universal fit accessory caps, and keep your gear sparkling clean with tools and tabs.
Shop Now