The best there is.
The name Browning is synonymous with hunting and the great outdoors. Our roots began with our founder, famed firearms inventor John Moses Browning. Growing up in Utah Territory in the late 1800's, Browning learned how to service and repair firearms at his father's side in the family's frontier gunsmithing shop. During the course of his long and storied career, Browning received 128 patents related to military and sporting firearms, among them some of the most famous guns the world has known. Many of his creations were so revolutionary that they continue to shape and be incorporated into modern-day gun designs.
John M. Browning forged an unparalleled legacy for innovation, and we are honored to carry on in the spirit of our founder. In addition to offering customers an expansive line of rifles, shotguns and pistols, we have expanded our offerings to include technical outdoor apparel, knives, lights, hunting and shooting accessories and gun safes. Every product we offer has an eye on the cutting edge to improve your hunting and shooting experiences.
Quality is among the features of every product that carries the Browning name and with every offering we strive to live up to the legacy of our founder and honor the words — The Best There Is.
Browning Highlights
X-Bolt Rifles
Award-winning Browning X-Bolt rifles have earned a reputation for providing shooters with outstanding accuracy straight from the box.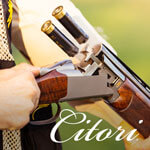 Citori Shotguns
The Citori is a direct decedent of the John M. Browning-designed Superposed, the first mass produced, commercially successful over and under shotgun. This sturdy, easy handling design has been a favorite among shooters for decades.
A5 Shotguns
Original Browning Auto-5 shotguns are legends in the field. Today's autoloading Browning A5 not only shares the familiar humpback receiver profile as John M. Browning's originals, they also benefit from "Come Hell or High Water" reliability.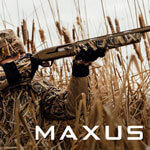 Maxus Shotguns
Soft shooting and fast cycling, the Browning Maxus is the ultimate autoloading shotgun. Featuring the Kinematic Drive Gas System, the Maxus offers superior reliability with a wide variety of loads.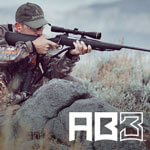 AB3 Rifles
Available in a variety of popular calibers, the Browning AB3 is a feature-rich bolt-action rifle that offers legendary Browning performance, accuracy and quality that will leave money in your pocket for outstanding optics.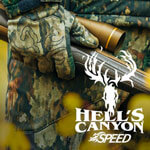 Hell's Canyon Speed Clothing
Hell's Canyon Speed clothing is built for the mobile hunter that wants to move fast. High performance fabrics offer stretch for a slimmer, no-drag fit that provides superior comfort and maximizes mobility.