TRACKER OFF-ROAD EXPERIENCE
August 8-11, 2021
HIT THE TRAILS ON AN UNFORGETTABLE ADVENTURE IN THE BIGHORNS WITH TRACKER OFF-ROAD
Here's your chance at an all-access pass for you and your family at one of the West's best kept secrets. This exclusive, off-the-grid, off-roading adventure is a family vacation like no other. Whether novice or seasoned pro, we will walk you through the new lineup of 2022 Tracker Off-Road UTV and ORVs, then give you the keys to explore for yourself. The safe and picturesque off-roading trails in the Bighorn mountain range will surely take your breath away as you traverse through the wide-open meadows and rustic mountain pines. The Bighorns are notorious for an abundance of beautiful scenery and wildlife, and you'll be able to experience it firsthand. From moose in the meadows near the lodge, to herds of elk on the mountain sides, you're sure to catch a glimpse of something special. Fish the spring-fed streams coming off the mountain before returning to the comfortable lodge and cabins for a home-cooked meal, followed by smores and campfire stories. Top it off with a VIP custom gear package from Tracker Off-Road, and you'll have an experience you won't soon forget. Nestled only a few hours from Yellowstone National Park, travel on after the event and continue your western adventures to complete the perfect family getaway. As always, we take care of the details from the minute you book to the moment you arrive home, so you can spend more time taking in the moment with those who really matter. You won't find an exclusive family adventure like this elsewhere, especially in a place that may just be Wyoming's best kept secret.
YOUR EXPERIENCE INCLUDES:
Trail and off-road riding in the Bighorn mountains
Test out the new 2022 Tracker Off-Road ORV and UTVs
Custom Tracker Off-Road gear package
3 nights accommodations
All meals and beverages while on-site
Dedicated CLUB host and professional photographer
Complimentary medical evacuation, rescue and security extraction from Ripcord. To upgrade to comprehensive travel insurance click here.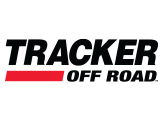 $1,900 per person
SOLD OUT Must Book in Pairs

---
Available exclusively to Bass Pro Shops and Cabela's CLUB Members.
RESERVE YOUR ADVENTURE TODAY.
BASS PRO SHOPS AND CABELA'S CLUB
Available exclusively to Bass Pro Shops and Cabela's CLUB Members.
RESERVE YOUR SPOT TODAY. CALL 1.833.SIG.EVNT
MONDAY-FRIDAY: 7:00a.m. - 5:00p.m. (MDT)

©1996-2020 Cabela's Inc. All Rights Reserved. Please read Cabela's Privacy Policy and Legal Notices.