THE SIG SAUER® EXPERIENCE
September 13-17, 2021
EXCLUSIVE FIREARMS FACTORY TOUR AND VIP SIG SAUER
ACADEMY TRAINING
We are offering our CLUB Members one of the most unique firearms experiences in the world: The SIG SAUER Firearm Training Academy. You'll receive your fully customized, one-of-a-kind, SIG SAUER 320 firearm to call your own and use during your exclusive training experience. You'll also go behind-the-scenes on an exclusive tour of the SIG SAUER firearm factory in Newington, New Hampshire, where SIG produces some of the highest-quality firearms available for use by skilled military units, law-enforcement and Special Forces operators. After walking away trained and certified by the SIG SAUER Academy, you'll be among few who have ever had such a unique and priceless opportunity.
YOUR EXPERIENCE INCLUDES:
1 fully customized SIG Sauer 320 pistol
Exclusive tour of the SIG Sauer Factory
2 and a half days of professional training at the SIG Sauer Academy with certification upon completion
1 VIP SIG Sauer package
4 nights' accommodations
All meals and beverages while onsite
Transportation to/from Manchester-Boston, New Hampshire (MHT) Airport
Dedicated CLUB host and professional photographer
Complimentary medical evacuation, rescue and security extraction from Ripcord. To upgrade to comprehensive travel insurance click here.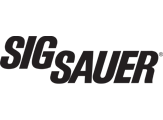 $4,999 per person
SOLD OUT

---
Available exclusively to Bass Pro Shops and Cabela's CLUB Members.
RESERVE YOUR ADVENTURE TODAY.
BASS PRO SHOPS AND CABELA'S CLUB
Available exclusively to Bass Pro Shops and Cabela's CLUB Members.
RESERVE YOUR SPOT TODAY. CALL 1.833.SIG.EVNT
MONDAY-FRIDAY: 7:00a.m. - 5:00p.m. (MDT)

©1996-2020 Cabela's Inc. All Rights Reserved. Please read Cabela's Privacy Policy and Legal Notices.