THE SIGNATURE EVENTS BACKPACKING EXPERIENCE
July 20-25, 2021
GAIN THE SKILLS AND CONFIDENCE TO GO FROM CASUAL CAMPER TO BACKCOUNTRY TREKKER
This all-inclusive experience is targeted at those who are ready to take their enjoyment of camping to the next level. We've teamed up with Colorado's elite guide service, Colorado Wilderness Rides and Guides, to organize and offer you this unique event. The goal is to deliver a safe and enjoyable wilderness adventure that provides all the tools and teachings necessary to embark on a future backpacking excursion of your own. Upon arriving in Denver, you'll be greeted and shuttled to Cabela's, where you'll receive your package of essential backpacking gear plus time for discounted shopping to pick up anything else you might want on your trek. From there, the group will shuttle to a designated campsite where everyone can become familiar with their equipment, engage in learning activities and spend a night to acclimate before the hiking begins. The next morning you'll shuttle to the trailhead, where you'll spend the next three and a half days experiencing a variety of terrain, scenery, and wildlife. Learning opportunities and challenges encountered are simply an added value to you. On the morning of the fourth day, you'll hike to the endpoint of your backpacking journey and shuttle back to Denver. Enjoy your final evening in sharp contrast to your hiking trek, with fresh hotel accommodations and a lovely restaurant dinner to put a cap on your trip.
YOUR EXPERIENCE INCLUDES:
1-night hotel accommodations in Denver, CO
1 premium camping, hiking, and apparel package showcasing ASCEND products – valued at over $1,200
3-1/2-day, 4-night backpacking excursion in the Rocky Mountains of Colorado
All meals, snacks, and supplies
Round-trip ground transfer to/from Denver, CO (DEN) Airport
Dedicated CLUB host and professional photographer
Complimentary medical evacuation, rescue and security extraction from Ripcord. To upgrade to comprehensive travel insurance click here.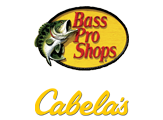 $2,700 per person
Minimum age of 10 years old
SOLD OUT

---
Available exclusively to Bass Pro Shops and Cabela's CLUB Members.
RESERVE YOUR ADVENTURE TODAY.
BASS PRO SHOPS AND CABELA'S CLUB
Available exclusively to Bass Pro Shops and Cabela's CLUB Members.
RESERVE YOUR SPOT TODAY. CALL 1.833.SIG.EVNT
MONDAY-FRIDAY: 7:00a.m. - 5:00p.m. (MDT)

©1996-2020 Cabela's Inc. All Rights Reserved. Please read Cabela's Privacy Policy and Legal Notices.