THE GERBER® EXPERIENCE
September 9-13, 2021
A NORTHWESTERN TRIFECTA WITH THE PINNACLE OF LEGENDARY BLADES
When CLUB began discussions with Gerber about an Experience in 2021, they jumped at the opportunity to create a one-of-a-kind Experience, never before offered. That is exactly what they have planned for you. This Northwestern trifecta of an event will show you everything that it means to be a part of the Gerber team, and give you an exclusive look into their world. You'll begin your event at the Gerber factory, where you'll get a behind-the-scenes look into their history, culture and why their blades are known worldwide as "legendary". Finish out your time at the factory with a one-of-one custom knife build, and explore your HUGE new Gerber product package, featuring a plethora of tools across all Gerber product lines. Transition to the training portion of the event on Day 2, where you'll spend time both on the range and in the gym learning real-life scenario handgun training, along with the basics of hand-on-hand knife combat with professional MMA fighter and decorated Army Sergeant, Tim Kennedy. You'll leave this training, so rarely offered elsewhere, with an entire new set of skills, and a new perspective on Gerber products. Please be aware that this training portion is mildly physical with hands-on combat elements, resulting in the higher physicality rating of this Experience. Finish out the trip with a full-day guided fishing charter, and this will be a trip you'll never forget. Never before has a trip offered so much, and believe us when we say you won't want to miss this.
YOUR EXPERIENCE INCLUDES:
1 HUGE Gerber product package including tools from accross all Gerber product lines - valued at $3,200
1 day private gym and range training session with MMA fighter and decorated Army Sargent Tim Kennedy
1 day guided fishing charter, including all tackle and gear
Exclusive Gerber factory tour and custom knife build
4 nights' accommodations
All meals and beverages while onsite
Round trip ground transfers to/from Portland, OR (PDX) airport
Dedicated CLUB host and professional photographer
Complimentary medical evacuation, rescue and security extraction from Ripcord. To upgrade to comprehensive travel insurance click here.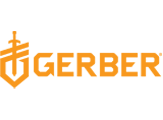 $5,500 per person
REGISTRATION CLOSED
---
Available exclusively to Bass Pro Shops and Cabela's CLUB Members.
RESERVE YOUR ADVENTURE TODAY.
BASS PRO SHOPS AND CABELA'S CLUB
Available exclusively to Bass Pro Shops and Cabela's CLUB Members.
RESERVE YOUR SPOT TODAY. CALL 1.833.SIG.EVNT
MONDAY-FRIDAY: 7:00a.m. - 5:00p.m. (MDT)

©1996-2020 Cabela's Inc. All Rights Reserved. Please read Cabela's Privacy Policy and Legal Notices.