THE BERETTA® USA EXPERIENCE
April 11-14, 2021
Train with some of the best Beretta Team shooters in the world and stay at Big Cedar Lodge
Our Beretta Italy Experience has been extremely popular over the years. And because we take guest feedback seriously, we were challenged to create one like it here at home. While you won't see how your 686 Silver Pigeon is made, you will get the next best thing. The folks at Beretta wanted to pull out all the stops and make this an unforgettable event, so how does training with Olympic gold-medal winner Kim Rhode and NSCA Hall of Fame member, Diane Sorantino, sound? We're talking two days on one-on-one access with two of the best to ever pick up a shotgun competitively. You're going to be training right alongside them, and they'll give you all you can absorb for how to be a better shooter on the range and in the field. We can just about guarantee that after this much access to them, you will leave this event a much-improved shooter. To top it all off, this event takes place at the world-renowned Big Cedar Lodge - voted America's number one resort in the Midwest. When we're not at the Beretta Shooting Pavilion, we'll be takin in some of the fantastic amenities that BCL has to offer. This event truly has it all from amazing food, amenities and access catered to the shooting/upland enthusiast.
YOUR EXPERIENCE INCLUDES:
1 custom gear package from Beretta USA including a Berretta 686 Silver Pigeon 1 Sporting
Professional shooting instruction six-time Olympic medalist, Kim Rhode, and NSCA Hall of Fame member, Diane Sorantino
3 nights' accommodations at the number one resort in the Midwest, Big Cedar Lodge
All meals and beverages while on-site
Round-trip ground transfer to/from Springfield, MO (SGF) Airport
Dedicated CLUB host and professional photographer
Complimentary medical evacuation, rescue and security extraction from Ripcord. To upgrade to comprehensive travel insurance click here.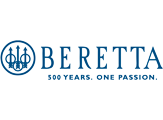 $4,500 per person
SOLD OUT

---
Available exclusively to Bass Pro Shops and Cabela's CLUB Members.
RESERVE YOUR ADVENTURE TODAY.
BASS PRO SHOPS AND CABELA'S CLUB
Available exclusively to Bass Pro Shops and Cabela's CLUB Members.
RESERVE YOUR SPOT TODAY. CALL 1.833.SIG.EVNT
MONDAY-FRIDAY: 7:00a.m. - 5:00p.m. (MDT)

©1996-2020 Cabela's Inc. All Rights Reserved. Please read Cabela's Privacy Policy and Legal Notices.