THE RANGER® BOATS EXPERIENCE
May 4-8, 2020
VISIT THE BIRTHPLACE OF RANGER BOATS AND FISH BULL SHOALS LAKE WITH THE PROS
Take an exclusive tour of the Ranger Boats research and manufacturing facilities in Flippin, AR, to see exactly what sets Ranger above the rest. After a half-day of touring, you'll be ready to wet a line, and will do just that on the White River casting for cold-water trout. Don't worry, this is just a warm-up. After meeting the Cabela's and Ranger sponsored professional fisherman, you'll spend the next two days aboard their Ranger boats fishing in a Pro-Am-style tournament on Bull Shoals Lake. Outfitted with Cabela's tournament-grade clothing and tackle we will see which team can bring in the heaviest haul. Relax after a hard day's fishing inside or out of your riverside cottage at Gaston's White River Resort, and enjoy a satisfying beverage or two during a delicious meal.
YOUR EXPERIENCE INCLUDES:
Ranger gear and Cabela's gift package – valued at $1,000
Behind-the-scenes tour of the Ranger research and manufacturing facilities in Flippin, AR
2-day Pro-Am-style bass-fishing event with Cabela's and Ranger Pro Staff
1/2-day of trout fishing on the White River, fishing tackle, bait, licenses, and guide tips
4 nights' accommodations at Gaston's White River Resort
All meals and beverages
Round-trip ground transfer to/from Springfield, MO (SGF) Airport
Dedicated CLUB host and professional photographer
Complimentary medical evacuation, rescue and security extraction from Ripcord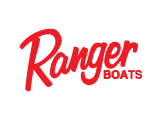 $2,950 per person
Only 1 spot available

---
Available exclusively to Bass Pro Shops and Cabela's CLUB Members.
RESERVE YOUR ADVENTURE TODAY.
BASS PRO SHOPS AND CABELA'S CLUB
Available exclusively to Bass Pro Shops and Cabela's CLUB Members.
RESERVE YOUR SPOT TODAY. CALL 1.833.SIG.EVNT
MONDAY-FRIDAY: 7:00a.m. - 5:00p.m. (MDT)

©1996-2020 Cabela's Inc. All Rights Reserved. Please read Cabela's Privacy Policy and Legal Notices.