THE PULSAR EXPERIENCE
March 19–22, 2020
OUTFIT YOURSELF WITH THE BEST THERMAL OPTICS IN THE INDUSTRY
Travel to Mansfield, TX for a look inside the world of Pulsar Optics and Night Vision. Look behind the scenes and embrace the opportunity to pick the brains behind the notable optics and night vision company as they walk you through your new Pulsar gear. Then travel to nearbye Waxahachie, TX where you will put your new optic to the test with 2 nights of professionally guided night vision hog hunting. This unique and exciting Experience is one you won't want to miss.
YOUR EXPERIENCE INCLUDES:
Exclusive visit to Pulsar's facilities in Mansfield, TX
2 nights' professionally guided hog hunting using your new thermal optics
1 Pulsar Thermion XP50 Thermal Riflescope – valued at $5,499.99
3 nights' accommodations
All meals and beverages while on-sit
Round-trip ground transfer to/from Dallas, TX (DFW) Airport
Dedicated CLUB host and professional photographer
Complimentary medical evacuation, rescue and security extraction from Ripcord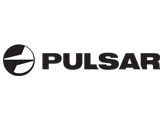 $6,200 per person
REGISTRATION CLOSED
---
Available exclusively to Bass Pro Shops and Cabela's CLUB Members.
RESERVE YOUR ADVENTURE TODAY.
BASS PRO SHOPS AND CABELA'S CLUB
Available exclusively to Bass Pro Shops and Cabela's CLUB Members.
RESERVE YOUR SPOT TODAY. CALL 1.833.SIG.EVNT
MONDAY-FRIDAY: 7:00a.m. - 5:00p.m. (MDT)

©1996-2020 Cabela's Inc. All Rights Reserved. Please read Cabela's Privacy Policy and Legal Notices.