THE MAGPUL PRECISION EXPERIENCE
August 19–23, 2020
LONG-RANGE SHOOTING INSTRUCTION AT THE MOST ELITE SHOOTING VENUE IN THE WEST
The Magpul Precision Experience is for the firearms enthusiast looking for an in-depth introduction to long-range shooting, ballistics, nomenclature, and maintenance. Your experience takes place at the High Bar Homestead in Northeast Wyoming, a remote professional firearms training facility with numerous long-distance ranges and hundreds of steel targets. This package includes professional guidance in the assembly of your new rifle optics and accessories, in addition to the knowledge of how to utilize all items in your newly acquired kit. Train under Magpul CORE's most sought-after precision instructors, whose instruction debunks all the myths by focusing on both the science and the art of the discipline. By taking a systematic approach to the fundamentals of marksmanship and the mechanics of your equipment, you'll build a solid foundation of core skills that you can continue to expand on long after the experience. Your limits will be pushed, and you'll be able to gauge your progress every day through purpose-built shooting drills that reinforce key topics. Finally, test what you've learned on the last day of training with a long-distance prairie dog shoot. When it's all said and done, you'll depart with the equipment, knowledge and skill set to ensure continued success at all things long range.
YOUR EXPERIENCE INCLUDES:
3 days of precision rifle instruction and training led by Magpul CORE instructors
1 Magpul gear package – including a custom rifle and optics
1 half-day prairie-dog hunt
All firearms and ammunition during training
4 nights' accommodations at the High Bar Homestead
All meals, snacks, and beverages
Round-trip ground transfer to/from Gillette, WY (GCC) Airport
Dedicated CLUB host and professional photographer
Complimentary medical evacuation, rescue and security extraction from Ripcord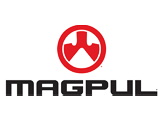 $9,000 per person
REGISTRATION CLOSED

---
Available exclusively to Bass Pro Shops and Cabela's CLUB Members.
RESERVE YOUR ADVENTURE TODAY.
BASS PRO SHOPS AND CABELA'S CLUB
Available exclusively to Bass Pro Shops and Cabela's CLUB Members.
RESERVE YOUR SPOT TODAY. CALL 1.833.SIG.EVNT
MONDAY-FRIDAY: 7:00a.m. - 5:00p.m. (MDT)

©1996-2020 Cabela's Inc. All Rights Reserved. Please read Cabela's Privacy Policy and Legal Notices.