THE DUCKS UNLIMITED® EXPERIENCE
October 20–24, 2020
A BEHIND-THE-SCENES LOOK INTO NORTH AMERICA'S DUCK FACTORY
Any waterfowl hunter understands and appreciates the crucial role conservation and wetlands restoration plays. And this new, unique experience will allow an exclusive few CLUB Members a look inside this world with one of the most noted conservation organizations in waterfowling, Ducks Unlimited. Travel to North Dakota where you will have the opportunity to pick the brains of some of the best biologists in the country, as you survey and test various wetland restoration and duck conservation projects in the heart of the prairie pothole region. Pair your time experimenting and surveying in the field with two days of professionally guided duck hunting and one day of guided walleye fishing, and this will be an experience you will never forget. This event will bring full circle the science and dedication that goes into preserving one of the outdoor world's most passionate traditions, waterfowl hunting.
YOUR EXPERIENCE INCLUDES:
Behind-the-scenes tour of Ducks Unlimited facilities in Bismarck, ND
Field time in the prairie region with biologists and researchers
2 days of guided duck hunting and 1 day of guided walleye fishing
Custom gear package from Ducks Unlimited, Bass Pro Shops and Cabela's CLUB
4 nights' accommodations
All meals, snacks, and beverages
Round-trip ground transfer to/from Bismarck, ND (BIS) Airportt
Dedicated CLUB host and professional photographer
Complimentary medical evacuation, rescue and security extraction from Ripcord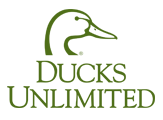 $3,500 per person
SOLD OUT
---
Available exclusively to Bass Pro Shops and Cabela's CLUB Members.
RESERVE YOUR ADVENTURE TODAY.
BASS PRO SHOPS AND CABELA'S CLUB
Available exclusively to Bass Pro Shops and Cabela's CLUB Members.
RESERVE YOUR SPOT TODAY. CALL 1.833.SIG.EVNT
MONDAY-FRIDAY: 7:00a.m. - 5:00p.m. (MDT)

©1996-2020 Cabela's Inc. All Rights Reserved. Please read Cabela's Privacy Policy and Legal Notices.