Bass Pro Shops announces plans to open fourth Canadian store in Dieppe, New Brunswick

Retail hub of the Maritimes
SPRINGFIELD, Mo.-- Bass Pro Shops®, an outdoor retailer specializing in hunting, fishing, camping and other related outdoor recreation gear, will locate its fourth Canadian store in Dieppe, New Brunswick. The new 110,000 square-foot Bass Pro Shops Outdoor World store will be easily accessible from the major cities in the Maritimes, making it a retail destination drawing from more than 1.2 million people living within a three-hour drive. The specific address of the store will be announced in the near future.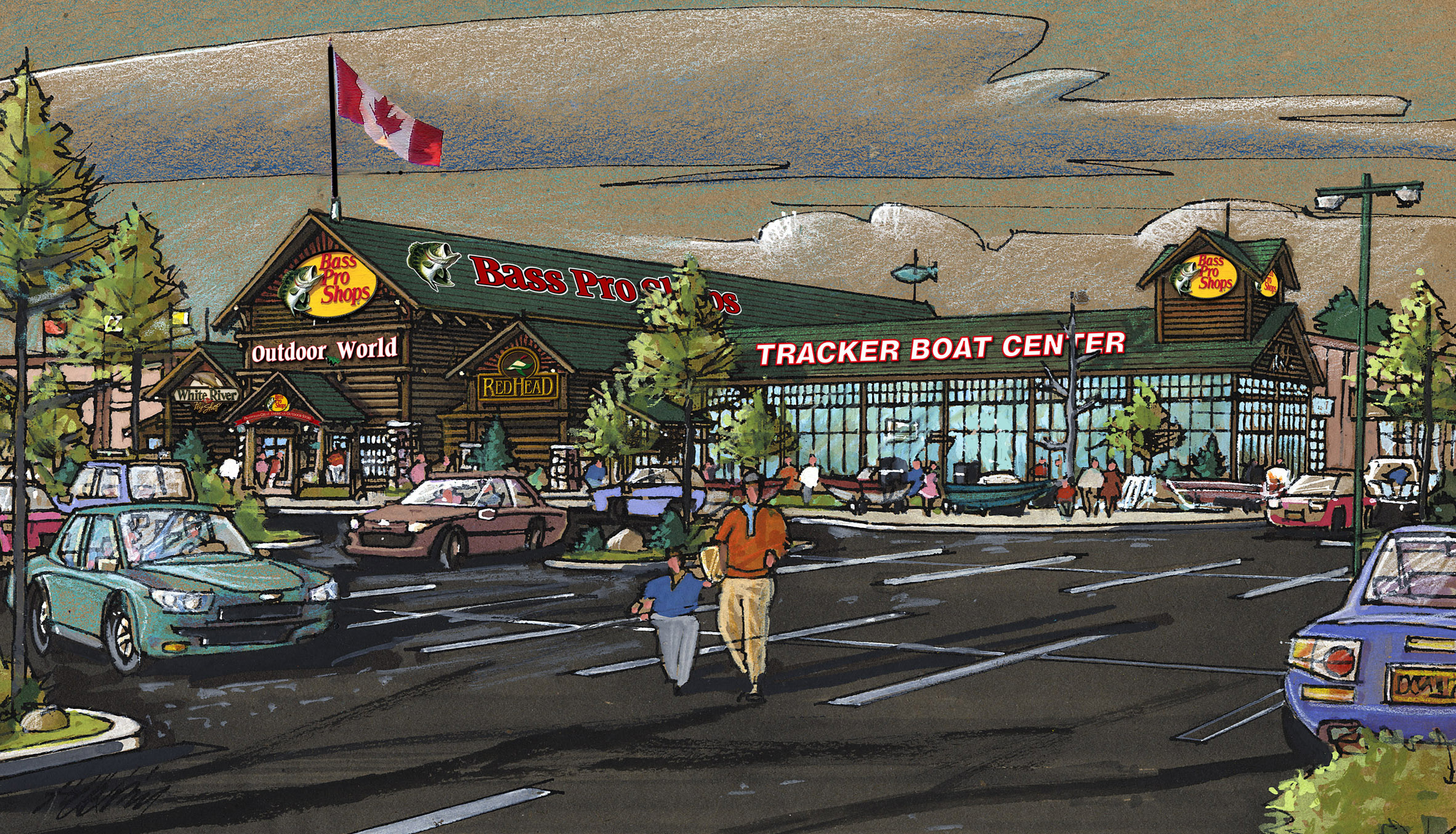 The Maritimes provinces enjoy a rich tradition of outdoor sports and history as they are situated on the Atlantic Ocean and contributing waterways of the Gulf of St. Lawrence and the Gulf of Maine. With 11,000 kilometres of saltwater coastline, 250 rivers, 6,500-plus lakes and more than 10,000 kilometres of trails, the area offers world famous fishing and hunting. Some of the best anglers head to Canada to fish everything from salmon to shark; from brook trout to smallmouth bass. Trophy black bear, moose, white-tailed deer and waterfowl can be found in the area's pristine forests, secluded marshes and coastal woods.
"This area offers some of Canada's best hunting and fishing opportunities, and we are very proud to announce that our fourth Canadian Bass Pro Shops store will be located in Moncton," said Johnny Morris, founder of Bass Pro Shops. "This regional location is very accessible and will allow us to bring Bass Pro Shops' low prices and friendly, expert service to better serve the many sportsmen and women as well as the many visitors to the Moncton area each year. We are very excited to be a part of this vibrant community."

Bass Pro Shops' award-winning outdoor stores are known for combining retail with entertainment, conservation and outdoor education. More than just a fishing and hunting store, Bass Pro Shops stores offer equipment and clothing for hiking, backpacking, wildlife viewing, camping, outdoor cooking and more. A gift and nature centre also will serve up a wide variety of outdoor-related items from lamps and dishes to bird feeders and furniture. Their expansive boat showroom will feature Tracker, Nitro, SunTracker, Tahoe, Grizzly and Mako boats built by Tracker Marine Group, the world's largest manufacturer of fishing boats.

Bass Pro Shops' unique exterior and interior motifs have branded them as visually appealing, high quality outdoor stores. The outdoors feel is brought indoors through massive log and rock work, large indoor aquariums and water features stocked with native fish species as well as an extensive collection of museum quality fish and wildlife mounts. Historic photos and exhibits will pay tribute to the regions great outdoor heritage.