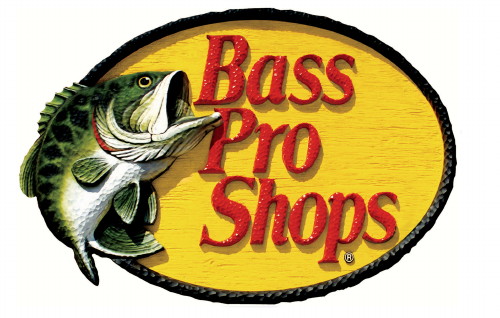 Bass Pro Shops Outdoor World to be Point of Origin
for 14-mile-run to Strafford Thursday, June 20th
Springfield, Missouri—The "One Run For Boston" event will wind its way through Springfield, Missouri Thursday, June 20th as the runner from Republic, Missouri will hand-off the baton to area runners waiting at the main entrance of Bass Pro Shops Outdoor World on Campbell Avenue. The event, a non-stop running relay from Los Angeles, California to Boston, Massachusetts, is being held as a fundraising event for the victims and families of the tragedy that occurred during the Boston Marathon April 15th.
Three runners from the United Kingdom, Danny Bent, Kate Treleaven and Jamie Hay organized the event as a way to show support for families whose lives were impacted that day. In just three weeks, the "One Run For Boston" relay will travel over 3000 miles through 14 states with runners from across the United States and beyond running day and night to get the baton to Boston.
Each runner will make a contribution to the "One Run For Boston" via their entry fee when they sign up to run. Others can 'join in the run' by making a donation on line at www.onerunforboston.org or, if you live near a route the runners are taking you can come out to cheer them on for support.
Area runners, including some from Bass Pro Shops, Paul Adler from KY3 and other local businesses will gather at Bass Pro Shops Outdoor World Thursday around 2pm to await the runner from Republic. His anticipated arrival is around 2:40pm (time can vary). He will pass the baton, nicknamed "Miles", to waiting runners who will then make the next leg of the relay—a 14-mile run to Strafford. The public is invited to come out and show their support for this nationwide event.
Bass Pro Shops will host a brief media event and present a check to two of the United Kingdom organizers who will be in attendance.
"Bass Pro Shops is honored to be a part of this exciting nation-wide event and we want to show our support for this great cause. We feel a kinship to the runners and the spectators who were in Boston as we coordinate the Bass Pro Shops Conservation Marathon," said Martin Mac Donald, Director of Conservation for Bass Pro Shops.
Jon Brusherd is one of the local runners that will be carrying the baton to Strafford Thursday. "I believe in charity at all levels and this event is one more reason to take care of those innocent people from Boston who were at the wrong place at the wrong time," he said. "We are all hoping the best in their recovery."
Those wishing to donate to the Springfield leg of the relay can click on the following link: http://onerunforboston.org/stage.asp?id=214