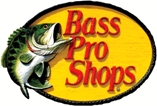 Media Release

Springfield, MO --- Feb. 10, 2012---Bass Pro Shops® continues their support of Collegiate Bass Fishing by continuing an incentive program for College anglers who compete in the 2012 Mercury College B.A.S.S. Series, the 2012 BoatU.S. Collegiate Bass Fishing Championship Series, or the 2012 National Guard FLW College Fishing Events.
Collegiate anglers have to display a Bass Pro Shops logo on their fishing team jersey, a Bass Pro Shops decal on their boat and tow vehicle, as well as participate in a qualifying event and they will be eligible for incentive awards up to $2000.
Nitro and Tracker boat owners who fish a qualifying event and display the Nitro or Tracker logo on their jersey are eligible for additional incentives up to $1000.
Bass Pro Shops College Fishing Team members will receive a 25% discount card off Bass Pro branded merchandise. For additional information, visit www.basspro.com/collegefishing